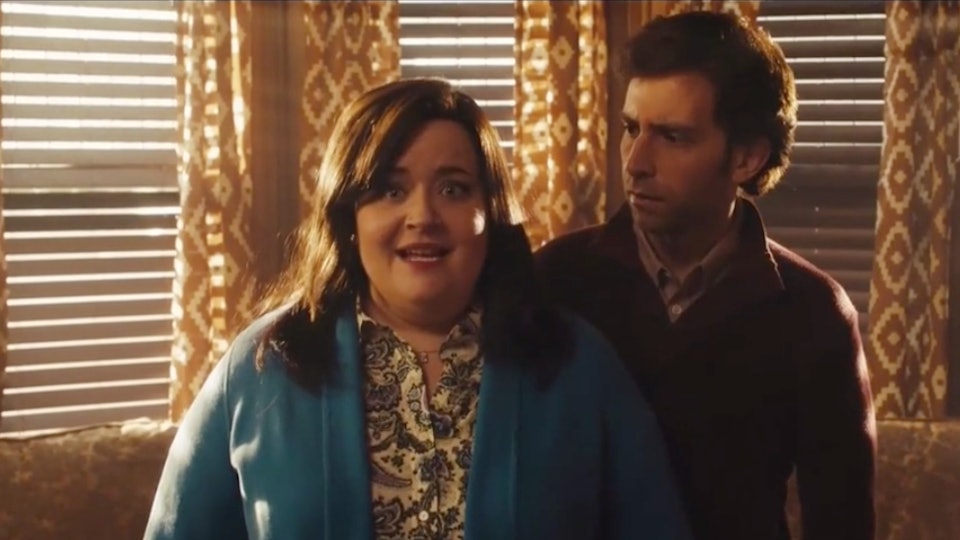 NBC
"The Day Beyonce Turned Black" 'SNL' Sketch Nailed The Ridiculous Outrage Behind The "Formation" Controversy
Things just got real. Of course, everyone knew it would, with hilarious actress Melissa McCarthy hosting and musical guest Kanye West on board. On this week's Saturday Night Live, the digital short "The Day Beyoncé Turned Black" parodied the negative reactions towards Beyoncé's surprise single and video "Formation", and perfectly encapsulate the ridiculousness surrounding the video's controversy.
Shortly after its release last weekend. Beyoncé received backlash from former New York mayor Rudy Giuliani and others, who believed the video was anti-police. He also called her Superbowl performance "ridiculous", and not too long after, even the hosts of Fox News followed suit.
With its sketch on Saturday, SNL brought attention to the negative backlash Beyoncé's been experiencing by playing it up in a comedic sketch — a trailer for a fake horror film, "The Day Beyoncé Turned Black." The sketch opens with a narrator proclaiming, "For white people, it was just another great week... they never saw it coming. They had no warning", before cutting to faux new reporters claiming that Beyoncé had "embraced her black heritage" in her new "Formation" music video.
The characters in the sketch appear to be completely taken by surprise when a fake news broadcaster then claims that Beyonce is black. "I think... Beyonce... is black!" one of the characters tells her husband, who seems shocked and frightened by the news. A man watching the video at work stands up at his desk, confused. "'Hot sauce in my bag, swag'... what does that mean?!" When it's finaly hinted that Beyoncé should care about black issues because she is part of the black community, chaos ensues. "
"This song isn't for us?" one man asks. "But usually everything is!" his co-worker replies, distressed. By the end of the sketch, the world is turned topsy-turvy — perfectly nailing the real-life humor behind what's become one of the strangest controversies so far this year.
The "Formation" video and Beyoncé's Super Bowl halftime show performance brought attention to the Black Lives Matter movement in a new way, whether all activists agreed it was positive or not. The video portrays powerful images of the aftermath of Hurricane Katrina and scenes of black southern life, as well as allusions to the Black Lives Matter movement and the recent violence against African-Americans; The song itself even refers to Beyoncé's own southern black heritage and pride.
But the singer did not stop there: Beyoncé's Super Bowl performance also drew attention to current race relations. Her dancers were all black women, dressed in outfits reminiscent of those worn by the Black Panthers.
Black Lives Matter co-founder Alicia Garza wrote a piece for Rolling Stone recently about "Formation" and Beyoncé's participation in the movement. In her analysis, Garza weighed the pros and cons of the song and what it means for the future of the movement.
Garza asserted that she did not know if "Formation" was Beyoncé's #BlackLivesMatter anthem, however, she pointed out that "the Queen is an expert at encouraging some of us black women to love on ourselves, exactly as we are, just a little bit more" no matter what. Garza also explained that the song did not necessarily signify Beyoncé's involvement in the movement.
In its parody on Saturday, SNL honed in on both Giuliani and Fox News' criticism specifically. Immediately, Twitter was on fire with reactions to the skit, most approving of the message:
If the skit is any indication, it seems that Saturday Night Live supports both Beyoncé and the "Formation" video, despite the controversy — and face it, it's clear from "The Day Beyoncé Turned Black" that much of the criticism directed at both is unfounded and ridiculous.