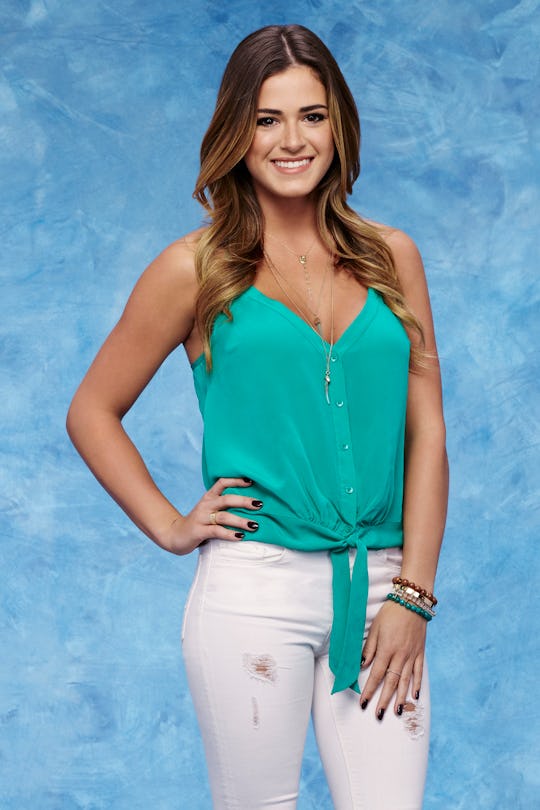 Craig Sjodin/ABC
The First 'Bachelorette' Promo Shows JoJo Is "Confident" She'll Find Love — VIDEO
Even though it feels like we just saw Ben Higgins break JoJo Fletcher's heart, a lot has happened since the Bachelor finale. For example, Ben and his Bachelor winner, Lauren Bushnell, have moved in together in Denver. Some of the more notorious Bachelor contestants have moved on to bigger and better things — sorry Ben — and JoJo, well, she's the 2016 Bachelorette. On Monday's episode of Dancing with the Stars, the first promo for The Bachelorette aired, showing JoJo is more "Confident" than ever. So get your unicorn masks ready, because JoJo is taking over ABC Mondays very soon, and things are definitely looking up for her.
Although the promo was brief, and didn't give too much away in regards to how JoJo's search for love ends, it's the first time we've seen the group of men vying for JoJo's heart. And, if there's any brownie points to give out to those in the promo, they certainly deserve to go to the guy who comes in on a unicorn, mimicking JoJo's limo exit during Ben's season of The Bachelor. (And, yes, I know unicorns don't really exist — but this guy went out of his way to put a horn on a horse, so hopefully he at least gets some credit for that effort.)
Other notable moments from the 30-second-promo include the men screaming her name — which isn't really knew for Bachelorette contestants to do — and JoJo saying "Bring on the men." It's good to see that JoJo has the right attitude going into this experience. While many fans were rooting for her during Ben's season, she seems like the perfect pick to take on her own journey — plus, she'll be fun to watch.
You can catch JoJo's journey of love begin on May 23, on ABC. Until then, we'll be anxiously awaiting the release of the men vying for her heart.