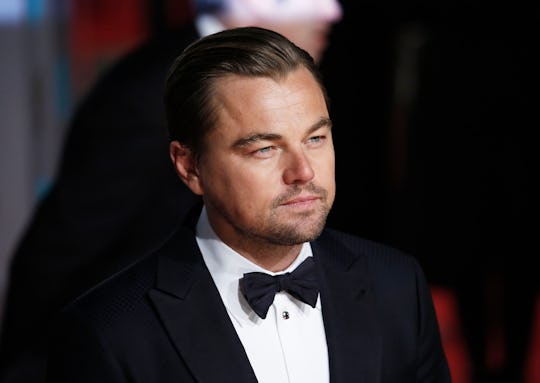 John Phillips/Getty Images Entertainment/Getty Images
The Funniest Oscars Memes of 2016 Were All About Leonardo DiCaprio
Ah, the Oscars — a night of glam, glitz, films, and... uh, a lot of white nominees. The opportunities for comedy gold are always a dime a dozen at the Oscars, and this year has — so far — not disappointed. The funniest 2016 Oscar memes centered around the Oscars' seeming allergy to Leonardo DiCaprio, whether Jennifer Lawrence would trip on the red carpet, more Leonardo DiCaprio, #OscarsSoWhite, some fashion flops, and... well, more DiCaprio. With all this friendly jesting, the world can only hope DiCaprio gets his Oscar this year.
The 88th Oscars Awards, hosted by Chris Rock, took place in Hollywood — and this year, the Academy switched things up a little bit. Actors' and actresses' thank you speeches now include a list of people they would like to thank scrolling across the bottom of the screen, while they get to use their 45 seconds to do something other than list names. Does anyone else see the potential for some funny moments in the speeches? (Calling it now — if this is Leonardo DiCaprio's year, he'll definitely be cracking some jokes on the stage.)
Without further ado, I present to you the most re-tweet-worthy memes on this year's Oscars.
Will Leo Finally Get His Oscar?
Either way, his heart will go on.
I Kind Of Like Being Able To Say "I Have As Many Oscars as DiCaprio."
One Meme, Two Trending Topics
Oh, the irony of DiCaprio winning when so many stars have boycotted the Oscars.
A Look Back at Past Fashion Fails...
Yes, it's from 2015. Yes, we're still not over it.
...And Current Fashion Fails
No Matter Who Wins, Someone is Always Disappointed
Steve Harvey Meets the Oscars
Jennifer Lawrence's Late Arrival Did Not Go Unnoticed
Every Other Film Hates Mad Max Right Now
Adele's Hit of the Year Meets the Oscars
No matter what, you'll always be a (meme) winner in our hearts, Leo.