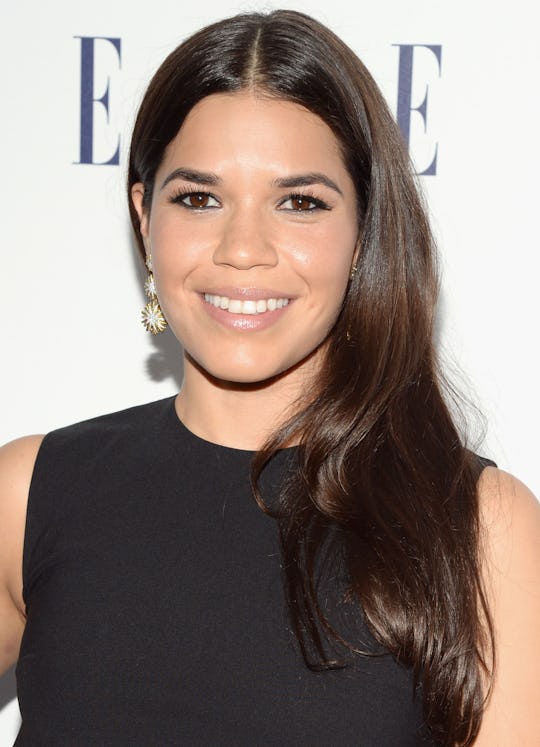 The Golden Globes Called America Ferrera Gina Rodriguez, Which Is A Pretty Huge Mistake
The beginning of Hollywood award season is finally here, as the 2016 Golden Globe Nominees were announced Thursday morning from the Beverly Hilton Hotel in Beverly Hills, CA. During the televised announcement, the official Golden Globes Twitter handle made a terrible, embarrassing mistake. The Golden Globes called America Ferrera Gina Rodriguez. Yikes.
Pointed out by another twitter user, the Golden Globes tweeted that Gina Rodriguez was "kicking off the Golden Globes Nominations." The problem? Well, she wasn't even there. American Ferrera — along with Angela Bassett, Chloë Grace Moretz, and Dennis Quaid — were at the event to read the list of lucky nominees. Gina Rodriguez, meanwhile, was probably at home, celebrating her nomination for Best Performance By An Actress in A Television Series - Comedy or Musical, her second nomination for her role in Jane the Virgin.
It would have been embarrassing if the Golden Globes social media managers had, say, misspelled a name. But mixing up two completely different actresses? Can someone say, "Job opening"?
The tweet was quickly deleted and several minutes later, a new tweet was issued using America Ferrera's correct twitter handle, but the internet doesn't forget.
Image: Michael Kovac/Getty Images