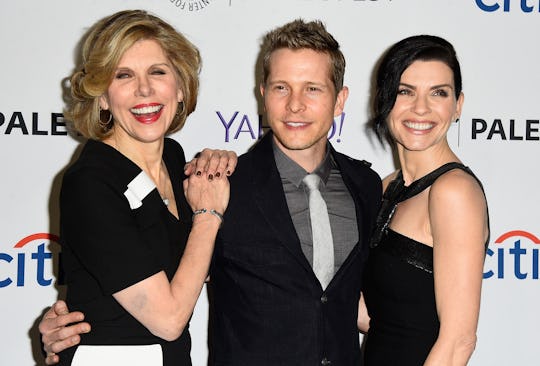 Frazer Harrison/Getty Images Entertainment
'The Good Wife' Is Ending & Twitter Is Freaking Out
World, brace yourself. The Good Wife is ending, and the news was announced on CBS just after a Super Bowl 50 ad. Only nine episodes remain in the final season, and the season finale will take place on Sunday, May 8. Soon after the announcement went live, CBS issued a press release about the show's final days. "It's never easy to say goodbye to one of the crown jewels of your network and studio, much less to a show that is among the best on television," said Glenn Geller, president of CBS Entertainment. "But it also feels very right to end with the seven-year story its creators envisioned, and to celebrate the show's final run while at the top of its creative game."
It's good to hear that the show won't drag on until fans don't love it, but I'm not sure if they're quite ready to let it go yet. Even Julianna Margulies, who stars on the show, was pretty choked. "Being a part of The Good Wife has been one of the most rewarding experiences of my career," she said in the release. "I have witnessed magic happen."
Twitter, of course, has some things to say about it. Especially about the fact that the announcement came right after a constipation ad.
R.I.P., Good Wife. It's been good, and we're gonna miss you.