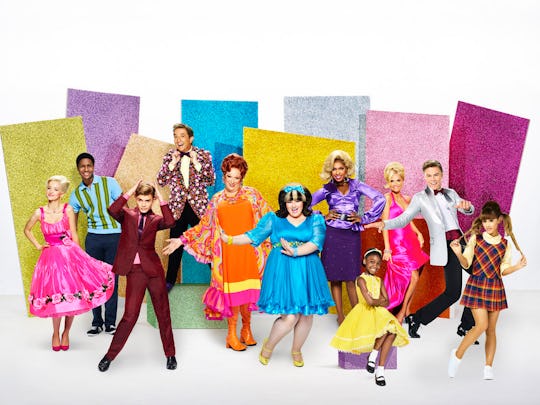 Brian Bowen Smith/NBC
The 'Hairspray Live!' Cast On NBC Is Full Of A-List Stars
Welcome to the '60s! Hairspray Live! is almost here and it's about time to meet the nicest kids in town. The new NBC live musical event with be filled with music, dancing, and a star-studded cast. The cast includes a Grammy nominated singer, an Oscar winner, a Tony winner, and an Emmy-winning actress and Emmy-nominated actor, just to give you an idea of how amazing this musical will be. With this many A-list stars, the Hairspray Live! cast on NBC is sure to be a production you won't want to miss and you better catch it live. People are definitely going to be talking about it the next day.
Hairspray first began as a movie back in 1988 and then became a Broadway musical in 2002 before being turned into yet another film in 2007. Now NBC is bringing this musical to television in the new live production. The musical follows the story of Tracy Turnblad who lives in 1960s Baltimore and desperately wants to join the popular local dance show, The Corny Collins Show. She, along with her best friend, Penny, go to the auditions for the show, which starts a whirlwind adventure for Tracy, changing her life forever.
You can watch Hairspray Live! on Wednesday, Dec. 7 at 8 p.m. ET on NBC, but before you do, check out the list of A-list stars below that are set to appear in the musical and possibly make it the best production to date.