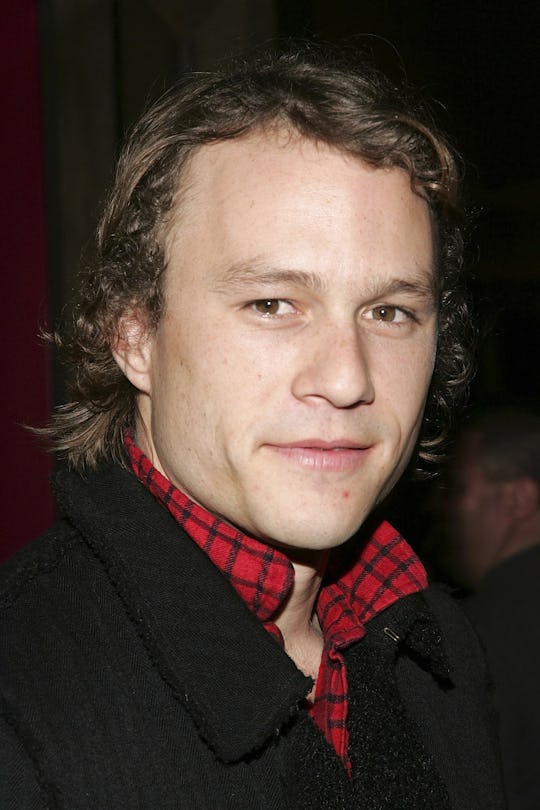 Bryan Bedder/Getty Images Entertainment/Getty Images
'I Am Heath Ledger' Is An Intimate Look At The Star's Life
It's a shock to remember that Heath Ledger has been gone for nine years. It can seem like an incredibly long time, but also not very long at all; time hasn't diminished the tragedy. His death in January 2008 was sudden and heartbreaking, a loss keenly felt by all those who knew and loved him. But with celebrities, the line between personal and private can become unfortunately blurred; every facet of their lives can end up devoured by the public whether they like it or not, especially when there is tragedy involved. The trailer for the new documentary I Am Heath Ledger takes a deeply personal look at the late star, which can go one of two ways: either it can be an honest look at an important actor, or it can feel a little exploitative.
I Am Heath Ledger explores Ledger's life and career at least partially from his own point of view; it does this by utilizing footage he took of himself throughout his life. According to model Christina Cauchi, he was rarely without a camera in his hand. Interspersed with that footage are clips from his films and interviews with his friends, family, and colleagues; this includes his sister Kate Ledger as well as Naomi Watts, Emile Hirsch, Ang Lee, and others.
The inclusion of so many people close to Ledger bodes well for the documentary, and it does truly appear to be about honoring Ledger's work and his life while analyzing the double-edged sword that is fame. But there is something particularly gut-wrenching about seeing all those home movies that Ledger took himself. A documentary about someone famous who has died is not automatically in bad taste, so maybe it's just a question of time; with less than a decade gone by since his passing, it still feels fresh.
But at the end of the day, Ledger was a hugely famous star and incredibly talented performer who was very much in the public eye. Dissecting what his work meant for cinema is important because his performances were so extraordinary, and recognizing everything he did onscreen and off allows people to pay tribute to an artist they admired. It's a tricky balance to maintain, but I Am Heath Ledger appears to be more of a positive than a negative in its first trailer.
I Am Heath Ledger will debut at the Tribeca Film Festival on April 23, but it will also have a limited theatrical release on May 3. It will make its television premiere on Spike TV on May 17 and then see a release on digital and DVD on May 23.