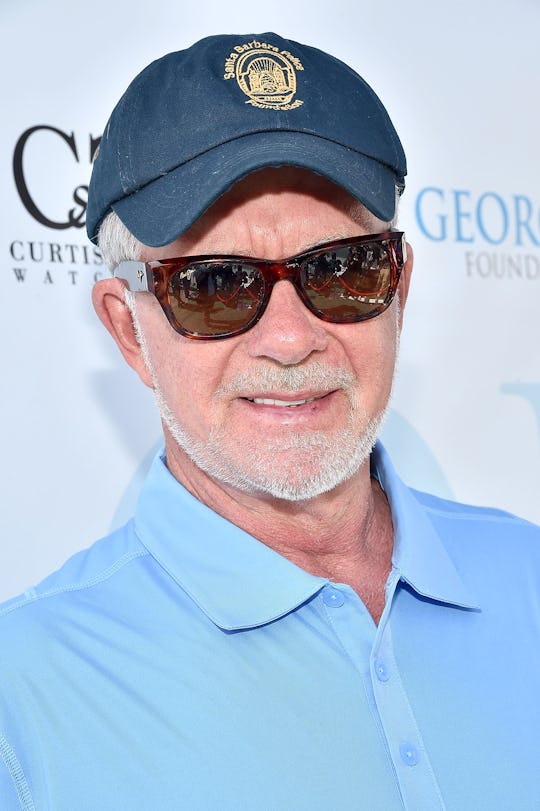 Mike Windle/Getty Images Entertainment/Getty Images
The Interesting Way Alan Thicke Helped With Juvenile Diabetes, Because His Legacy Lives On
Late Tuesday evening the world received the devastating news that beloved actor Alan Thicke died, at the age of 69. While his fans continue to process his untimely death, the interesting way Alan Thicke helped juvenile diabetes is giving people hope. While he is no longer with us, the undeniable fact that his legacy will live on is nothing if not comforting.
According to TMZ, Thicke suffered a fatal heart attack while playing hockey with his 19-year-old son, Carter. Thicke was rushed to Providence St. Joseph's Medical Center after experiencing chest pains, nausea, and vomiting, only to be pronounced dead around noon on Tuesday. Thicke tweeted a few hours before his untimely death, making it all the more difficult to process this heartbreaking news. While he is best known as the "ultimate television dad" in the '80s sitcom Growing Pains, as well as his roles in How I Met Your Mother and Fuller House, many remember Thicke for his tireless, passionate, and dedicated work to fighting juvenile diabetes; a cause near and dear to the beloved actor. Thicke's oldest son, Brennan, has Type 1 diabetes, so Thicke was steadfast in providing funding and continued awareness in search of a cure.
In a past interview, Thicke said of his activism, "If you're not doing something, you're driving yourself crazy. To me, it's almost a selfish kind of therapy." He was a reported "veteran of the diabetes research fundraising circuit," and was active with the Juvenile Diabetes Research Foundation while simultaneously starting and funding the Alan Thicke Centre For Juvenile Diabetes Research at the University of Western Ontario. Thicke was also associated with the March of Dimes Canada, an organization that provides community-based services for people with physical disabilities. However, it was his eldest son's early-onset, juvenile diabetes that fueled Thicke's philanthropic fire; one that continued to burn until his untimely and heartbreaking death.
In a 2013 interview, Thicke spoke passionately about the difficulties associated with being the parent of a child with Type 1 diabetes, saying,
It's very frustrating. To the casual observer, every six months you read about some breakthrough — oh, there's a new insulin pump. Oh, they're doing beta cell transplants. Never fast enough for your family, for your children. Brennan's had it for 34 years, and he's still doing four blood monitorings a day, four needles a day, on the pump.
There's not much anyone — let alone fans who never had the pleasure of meeting a talented actor and passionate philanthropist like Alan Thicke — can say or do to curb the pain that comes with an untimely death. However, the comfort that comes with knowing Thicke spent his life not only making us all feel like he was our beloved dad, but working tirelessly to provide whatever is needed to one day find a cure for juvenile diabetes, gives us some much-needed assurance. He might be gone, but his legacy will live on. Forever.