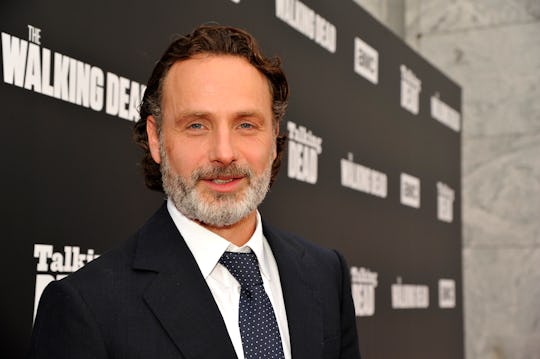 John Sciulli/Getty Images Entertainment/Getty Images
The 'Love Actually 2' Teaser Is Officially Here
For some inexplicable reason that this writer will never quite understand, Love Actually is considered a much-beloved Christmas classic in many circles. When fans heard that the cast would be reassembling all these years later for a good cause, there was a big outpouring of excitement and anticipation. The film isn't getting a true sequel, but instead a ten minute long short film that checks in with many members of the original cast and does it all for a good cause. Now the Love Actually 2 teaser is here, and in it Andrew Lincoln picks up his cue cards once again in a nod to his original film role.
Written and directed by Love Actually director Richard Curtis, the new short film was created to support Red Nose Day, a day set aside every year in the U.K. by charity group Comic Relief to raise funds for the various projects they offer assistance to. Comic Relief funds projects all over the U.K. that provide help to those living in poverty or facing injustice, and Red Nose Day is a way of raising awareness and fundraising. The newest Love Actually short is intended to do just that and it is fittingly being called Red Nose Day Actually. Curtis was one of the founders of Comic Relief, so it makes perfect sense for him to utilize one of his most successful films for the cause.
In the teaser, Andrew Lincoln (looking a lot beardier after living through the zombie apocalypse following his original appearance in Love Actually) recreates his most memorable moment in the film, when his character confessed his love for Keira Knightley via cutesy cue cards. Lincoln relays all the important information about Red Nose Day Actually via the cards in the teaser, inviting audiences along to check out the short film on Red Nose Day.
In addition to Lincoln, many of his Love Actually co-stars will be making appearances in the short as well, including Knightley, Hugh Grant, Chiwetel Ejiofor, Colin Firth, Liam Neeson, Rowan Atkinson, Bill Nighy, Martine McCutcheon, and others. The most notable absences from the returning cast are the late Alan Rickman and his onscreen wife, Emma Thompson, because Curtis and Thompson felt it was just too soon after Rickman's passing to address it in a film that is intended to be comedic.
The short will be broadcast March 24 on BBC 1, but don't worry, U.S. viewers – the internet is sure to make it available here quicker than you can blink.