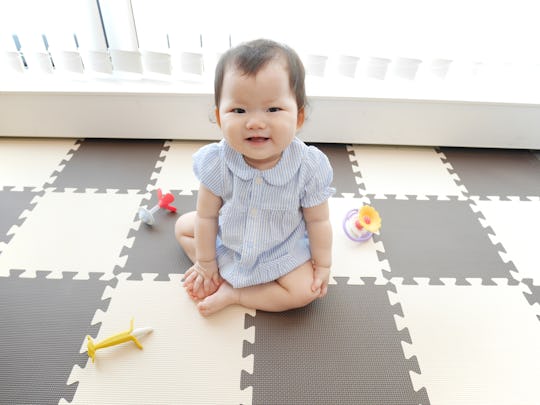 The Milestones Your Baby Reaches In The First Year, A Month By Month Guide
The first year of your baby's life is jam-packed with changes and developments. It can seem like your child meets a new milestone everyday and develops new abilities and talents overnight. In fact, there are so many milestones your baby reaches in the first year that it can be easy to lose track of them all.
Having a general outline of the milestones your baby is supposed to meet at each age can both give you something to look forward to and ensure that their development is on track. But each baby is different and will achieve certain milestones at their own pace. Don't worry if your baby is going at a slower or faster pace than one of their peers, it's normal for babies to be late or slow bloomers. According to Parenting, if your child is very delayed in one area (for example, hasn't spoken a word by the time they're a year old), they are two or more months behind the "norm," or they aren't responsive to you, you should take your child in to check for developmental delays. However, these delays are normal and, as long as your child is reaching milestones at a healthy pace, you can look forward to these milestones in your baby's near future.