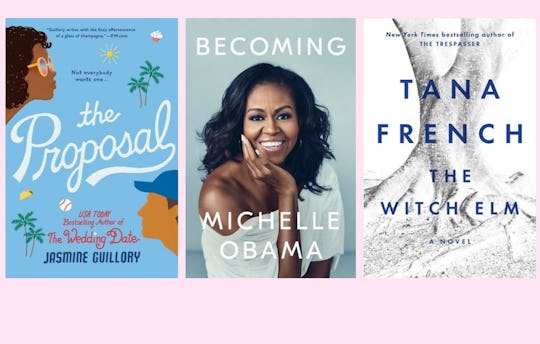 These Are The 10 Most Anticipated Books Of Fall 2018, & You're Going To Want Them All
I am a compulsive reader. It's the one activity in my life that's an absolute non-negotiable. I need to read every day. I am so obsessed, I actually have a spreadsheet devoted to the books I've read, what I want to read, and a spreadsheet dedicated to upcoming releases that I'm dying to check out. The great thing about books is that unlike films and television, new books come out all year long, and there's always something interesting to read. This year, fall is going to be huge. The most anticipated fall books, according to Goodreads, span a breadth of genres and include both well-known authors and those who may be new to you.
I've done a lot of book round-ups in my time writing, and they're always an interesting challenge. How do you balance what you love with what you think will resonate with other readers? For example, I am a huge fan of romance novels, but I also adore books on politics and science. I'm basically a big old nerd. However, I understand that while romance is the best selling genre of books by far, sexy scenes and strong women are far from the only things selling books. Mystery is huge, so is action and science fiction. That's the great thing about the most-anticipated fall books according to Goodreads — it's analytical. What are people adding to their "TBR" (to be read) piles? What are publishers really pushing? And let me tell you, this year's list is impressive, and I might wear out my one-click finger.