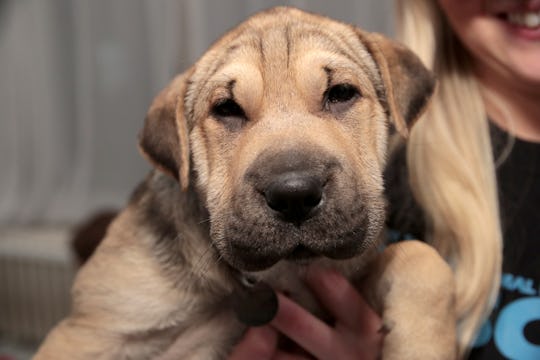 Cindy Ord/Getty Images Entertainment/Getty Images
The Most Popular Dog Names By Breed Make Absolute Adorable Sense
I am a huge dog lover and a book and movie fanatic. So when it comes to naming my pets, I tend towards the names of fictional characters. I've drawn inspiration from everything from the bible to science fiction novels popular in the 1960s. But I always try to match the dog (or cat) to the character. So it comes as no surprise to me that the most popular dog names by breed tend to work similarly: the dog matches the name.
Sometimes owners will be quite literal, like naming their Chihuahua "Tiny," or their St. Bernard "Beefcake." More often, judging by the list, owners choose a name that seems diametrically opposed to their breed's professed nature or stature. Imagine a Rottweiler named "Fluffy" or a Bichon named "Killer." A lot of dog names fall along patterns of matching the breed to the region they come from, like naming a Scottish Terrier "Lass," or an Akita "Murakami." But no matter how people name their beloved four-legged friends, the names do fall into patterns and tend to be cyclical, much like baby names, with a few classics that tend to stick around no matter the generation naming the pups, according to the statisticians at Rover.com.
Mostly, they're just stinking adorable.