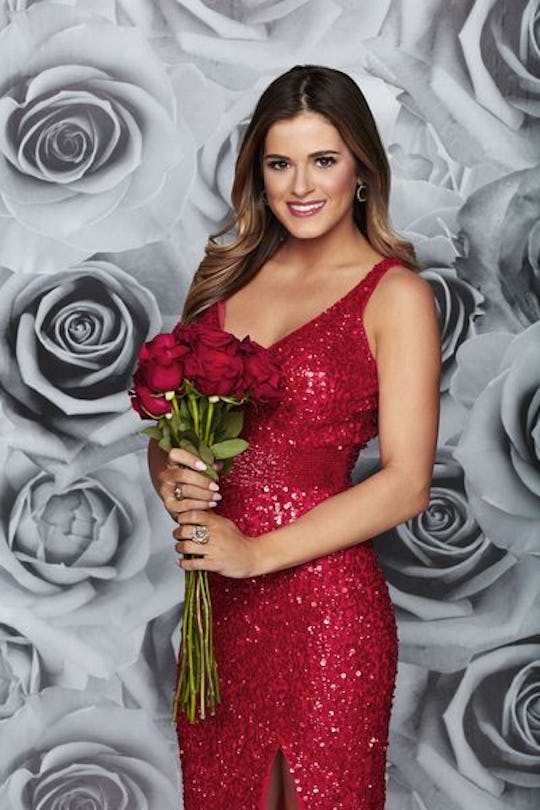 Craig Sjodin/ABC
The New 'Bachelorette' Promo Shows JoJo Is In For A Lot Of Drama
The Summer of JoJo is upon us, and as the new Bachelorette 2016 promo proves, it's going to be one dramatic summer. This season of The Bachelorette has been different than any other. Creator Mike Fleiss has been live tweeting the season, making it slightly less than shocking than usual, but hey, maybe that will work in the show's favor. One thing we can always count on for the show is drama, which is exactly what the brand new promo shows. So, sit back, buckle-up, and get your wine ready, because you're going to need it this season.
In the promo (available on E! Online), we see a lot of drama going down. First, there's the gentleman who professes her love to JoJo, which is pretty par for the course on a show like this. If anything, it would be dramatic if someone didn't say they love JoJo. Beyond that, though, there is a returning "former Bachelor" who shows up, but is probably not much more than a hook to watch the show. Either way, it is certainly going to cause a stir, as we saw that there's certainly a pack mentality against outsiders on this show (see: Nick Viall's not-so warm welcome). There's also a sound clip of JoJo sobbing, saying she was going to spend her life with someone, but it sounds like that person is no longer an option. Did they leave? Did she dump him? There are so many questions to be answered, and luckily, May 23 is not far away.
This is just another way to hype fans up for the upcoming season. After seeing JoJo get her heart broken on The Bachelor, it's good to see her be the one in control and have the power in the situation. Hopefully the drama is just enough to keep up entertained, but contained enough that she can still walk away with someone special in her life. After all, that's what this whole thing is meant to do, right?
This post will be updated when video is available...