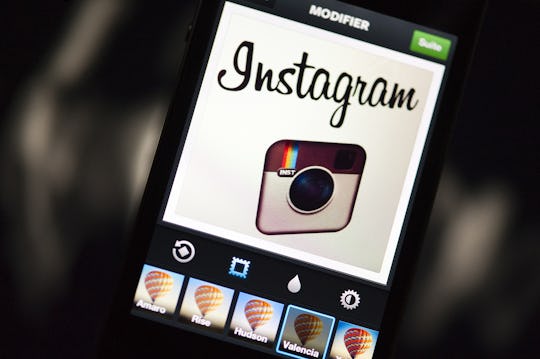 LIONEL BONAVENTURE/AFP/Getty Images
The New Instagram Updates Include Likes For Comments & Plenty Of Other Positive Changes
For those addicted to Instagram — who, me? — new updates can either be great news or absolutely heartbreaking. For instance, just look at all the controversy Instagram caused when it changed its logo earlier this year, or when it decided to introduce Snapchat-like Stories. There was some definite drama involved there. But before you get too worried: the new Instagram updates are actually pretty cool, and they include the ability to like comments, silence trolls, close comment on certain posts, and remove individual followers. In other words, it sounds like Instagram is becoming a bit of a nicer place with a little less room for hate.
In a blog post published on Tuesday, CEO Kevin Systrom explained the reasoning for Instagram's new changes. "Since the beginning of Instagram, we have focused on making it a welcoming place for everyone," he wrote. "In September, I shared our commitment to keeping Instagram a positive place for self-expression. I'd like to tell you about a few more tools we're launching to keep people safe."
The first change? Allowing users to have a little more control over their comments. By clicking "Advanced Settings" when you work on a new post (on the same screen where one writes captions and tags locations), you can toggle whether or not to allow comments. (The decision can always be reversed later by simply editing your post.)
Comments can also be "liked." In order to show your appreciation without having to write a personalized comment (no judgment), simply click the comment. That will take you to the comment page, where hearts will appear next to comments — click whichever one you liked, and you'll get a little red heart next to it:
Another change introduced by Instagram is the ability to remove individual followers without having to block them (which was your only option before, and possibly a bit harsh). Now, users who have their account set to private can click on their list of followers and individually remove whoever they want. (And don't worry, luckily no notifications are sent to those folks.)
Finally, users will also be able to report any concerning posts they see. If a friend posts something that makes you worry for their mental health, or you simply want to make sure they're OK, you can report their post anonymously and Instagram will reach out to them with help.
And the best part is, Instagram plans to keep working on supportive updates. "These updates still mark the beginning," Systrom wrote on Tuesday. "We will continue to work to maintain Instagram as a welcoming and safe place for everyone."
Anyone who's been on social media for more than a minute knows that it's not always the most welcoming place — so it's a welcome change to see apps becoming safer places for everyone to share their stories.