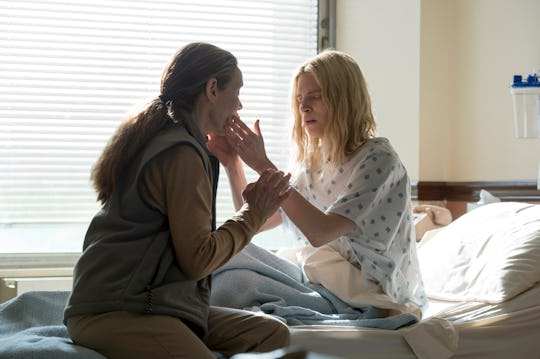 JoJo Whilden/Netflix
'The OA' Season 2 Theories That Will Make You Want To Binge Watch Season 1 All Over Again
Netflix pulled a super sneaky Beyoncé-esque release just before the holidays and dropped a new series called The OA without almost any type of amped up promotion. Keeping the show shrouded in mystery totally paid off, though. It's a creepy, bizarre, dazzling, visually gorgeous and incredibly cinematic show that plays more like an eight-hour film than a TV series. The show packs in as much mystery as its silent release implies, which means the internet is already abuzz with The OA Season 2 theories that desperately try to answer some of Season 1's questions and navigate where we go from here (if the Netflix gods bless us with a second season).
Thankfully, show creators Brit Marling (who also plays Prairie/The OA) and Zal Batmanglij confirmed for fans that there are a lot of answers to the questions they raise baked into the show if you're watching closely enough. "There are a lot of clues. Very few people have really picked up on all the clues," Batmanglij told Variety in an interview. "Our sound engineer picked up on a major one that kind of blew my mind. I was like, 'That is designed for only the closest, creepiest viewer to find.'"
So definitely track down that sound guy on social media and beg him to spill his findings, but also, check out these other fan theories floating around out there.