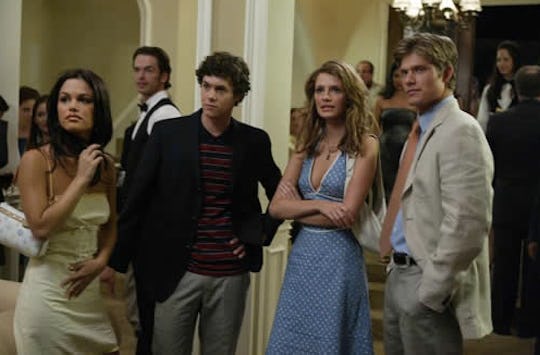 FOX
'The O.C.' Is Now Streaming For Free Online, So There Goes Your Social Life
You might want to sit down for this one. Finally, after what seems like forever, all four seasons of The O.C. are finally streaming. So all those lofty plans you had for a perfect November weekend? Cancel them. CW Seed, the streaming player from the CW, has all of the episodes and you can watch them all — for free. 
Califorrniaaaaaaa, Califorrniaaaaaaa. OK, that's enough. But this news is better than Chrismukkah. The O.C. is arguably one of the top three high school shows of all time. The original Beverly Hills: 90210 and My So Called Life being the other ones. Don't fight me on this. It really has it all: under-supervised teens, sulky boys, the drug addicted "hot girl," cars no one ever has to worry about paying for. The O.C. shouldn't have been so good, but it came in a perfect vacuum of teen dramas. When it premiered in 2003, Dawson's Creek AND Buffy the Vampire Slayer had just ended the spring before (does this make you feel old?). There was nothing to watch. Of course Mischa Barton, Rachel Bilson and Adam Brody rambling around Orange County mansions were going to make us swoon. It's ok if your weird dad-crush on Peter Gallagher is reignited this weekend. I won't tell. 
There are still so many good shows that still aren't available to stream anywhere, so anytime something good makes it online, it's worth getting stoked about. A lot of the time it has to do with services like Netflix or Hulu gaining the rights to the shows. Although The O.C. aired on Fox, it's distributed by Warner Brothers, which owns the C.W. and that's why they're able to throw the series onto its free video platform. For example, CBS's new streaming service has some of their old shows, like Sabrina the Teenage Witch, Family Ties, and even Caroline in the City (anyone else remember that one?).
But first, The O.C. Obviously.
Image: FOX