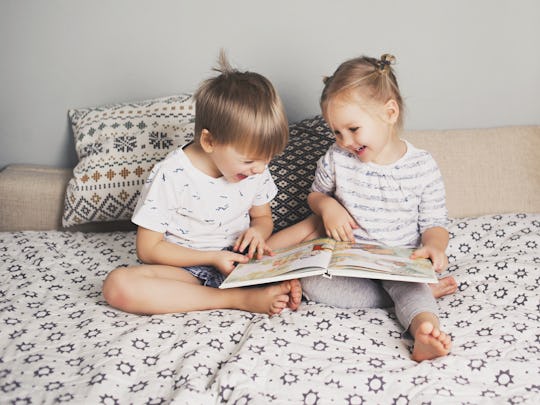 Denira/Fotolia
The One Book Your Kid Should Read This Summer, Based On Their Zodiac Sign
It's summer, the kids aren't interested in their reading lists and astrology's all the rage (again). So why don't you pick up the one book your kid should read this summer, based on their zodiac sign? There's nothing better than finding reading material that seems like it's written especially for you, so extend the honor to your kids and keep those skills up with a book tailored to their personality.
Obviously whether your big kid is a reader depends somewhat on their personality type, but with some encouragement from mom and dad — and regular story times when they're little — they won't see settling down with a few chapters as a chore when they get older. According to The New York Times, parents should approach daily reading with their toddlers as a mutually beneficial activity where both tastes are considered when selecting books. Since you probably have no problem selecting reading material that interests you, your child's sun sign might be a useful tool in determining an appropriate book for them.
Other tips from The New York Times include reading together throughout the day, selecting from a variety of cultural perspectives, and allowing little ones to interrupt the story with questions and observations. And while your child won't wonder about the origin or species of the mulch on the playground, it's great to enjoy a book that doesn't necessarily correspond to their daily life if it's an interesting read. There's no reason not to introduce them to art history if your little Pisces would love the illustrations.