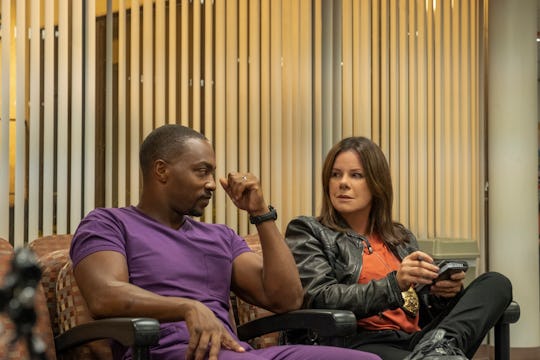 Patti Perret/Netflix
The Cast Of 'Point Blank' Is A Who's Who Of Crime Drama Superstars
Reboots are all the rage these days, but not all are created equal. Some catch fire, while others flop considerably. One of the newest movie releases from Netflix will, I think, fall into the former category. Once you throw together some of the A-List Hollywood players into an action-packed suspense thriller, you've got a real winner, even if it's a second version. My point is, the Point Blank cast includes a few famous faces I could watch in literally anything.
Point Blank is based on a 2010 French crime drama, and follows ER nurse, Paul (Anthony Mackie), after he's attacked in his home and his pregnant wife is abducted as collateral for something huge. His only option, because of course it is, is to pair up with an injured murder suspect (Frank Grillo) to save his wife and, hopefully, stay alive. I'm not trying to oversell it or anything but this is all very much my brand.
What do you get when you put Marvel Cinematic Universe's Falcon with MCU's Brock Rumlow (Hydra agent and terrorist Crossbones)? You get Point Blank circa 2019. Netflix, you totally get me. So without further ado, here is the entire cast of the movie.