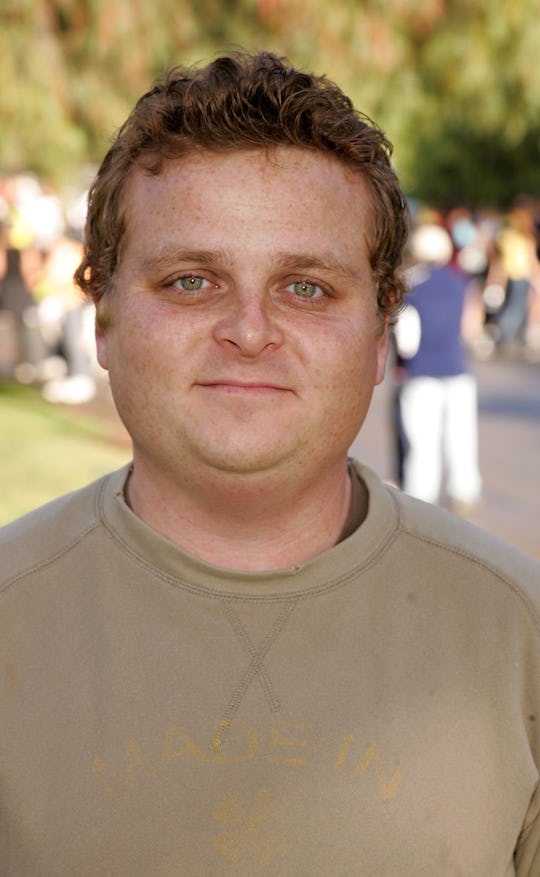 Frazer Harrison/Getty Images Entertainment/Getty Images
There's A New 'Sandlot' Baby In Town!
Seeing childhood stars all grown up can sometimes cause a bit of nostalgia, especially when those stars made regular appearances on your television as freckle-faced little kids with backwards baseball caps. And that nostalgia pretty much triples when those stars start having kids of their own. Such was the case this week when The Sandlot star Patrick Renna and wife Jasmin welcomed baby number one with a sweet announcement that will definitely melt your heart.
Flynn Maxwell Renna was born on April 14, 2017, and is already the star of his parents' world. While Renna has been keeping the world posted on his wife's pregnancy with the hashtag #babyrenna2017, his latest Instagram post of little Flynn himself will send goosebumps down your spine:
Flynn Maxwell Renna has arrived!!!! 8lbs. 12oz. Born April 14th 7:54. As if I didn't love his mother enough she has now revealed to me her true identity -- Super Woman. She did such an incredible job. I am in awe of her and honestly I am in awe of women in general. They don't call it labor for nothing! You give the gift of life and that is pure magic. Flynn is so great. So strong! I can't get enough of this little guy. We are so happy and honored to bring him into the world. More pics coming! #babyrenna2017
Renna married his wife, Jasmin back in 2006, and if his Instagram is any indication, the two have been having fun together ever since. And now, with Flynn Maxwell along for the ride, the fun can double.
While Renna may be most well known for his character in the 1993 cult classic The Sandlot as the funny and honest Hamilton "Ham" Porter, the 38-year-old actor has also starred in several other films, including the 2015 comedy, Bad Roomies.
But more than anything, Renna seems to have turned out to be a dedicated husband–and now, father–who values family and friends above anything else. Although, to be quite honest, it would be a mistake to not mention his most famous line, and one that has taken on a life of it's own since it's inception back in 1993: "You're killin' me, smalls."
And luck for little Flynn, it's likely that he'll be on the receiving end of that joke for years and years to come. Because if one thing is certain, Renna will be the absolute king of all dad jokes. And probably at just being a dad, too.