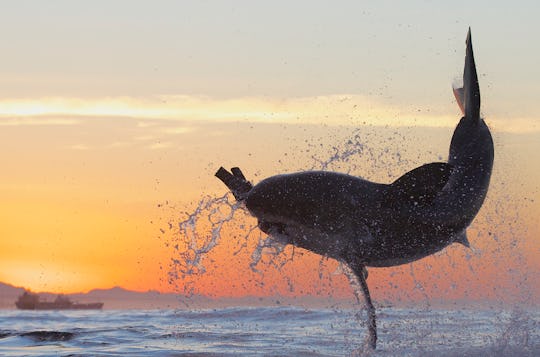 Discovery
Shark Week 2019's Lineup Features Its First Ever Original Movie
Shark Week celebrated three decades on air last year, but Discovery Channel's annual summer event is still going strong with tons of new content this year. The Shark Week 2019 lineup even features the event's first ever scripted feature-length film, based on the true story of a 1982 shark encounter. But aside from that, viewers tuning into Shark Week can expect a fresh crop of nature documentaries from leading marine biologists and science institutions telling all-new shark stories and revealing and all the cool stuff the community has learned about sharks in the past year.
Shark Week 2019 kicks off Sunday, Jul. 28 with new original programming airing during primetime hours. It runs through Sunday, Aug. 4, when you'll be able to catch up on the best of Shark Week with encore episodes of all the stuff you may have missed during the week. You can also download the Discovery GO app for exclusive bonus footage, and visit the official website for Shark Week viewing party inspo. Following Shark Week on Snapchat, meanwhile, gets you access to footage of shark expert Luke Tipple testing popular shark myths in the Bahamas. New episodes drop on Snapchat Jul. 28, Jul. 30, and Aug. 1.
Here's more of what you can expect from Shark Week 2019.