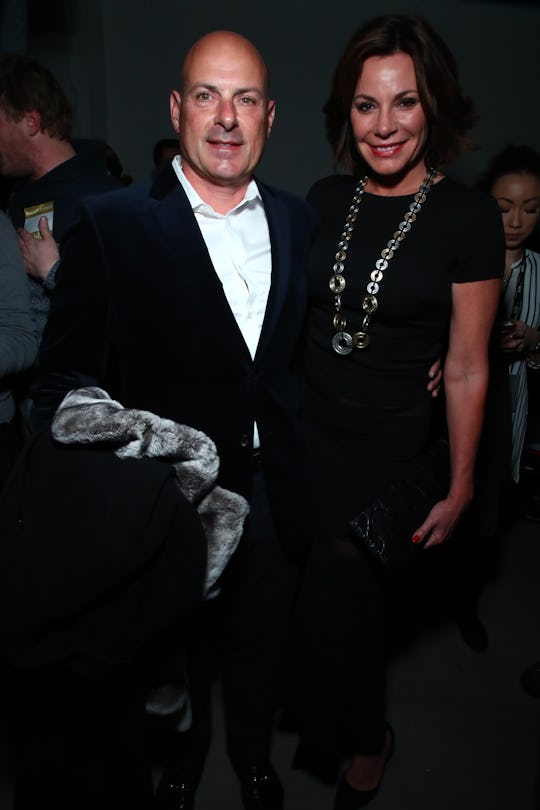 Astrid Stawiarz/Getty Images Entertainment/Getty Images
Tom & Luann's Love Is Stronger Than Ever On 'RHONY'
The biggest scandal on Season 8 of The Real Housewives of New York involved Luann de Lesseps and her quick engagement to Tom D'Agostino, Jr. While the women were incredibly surprised to see Luann dive so deeply into her relationship so fast, things took a more serious turn when everyone went down to Palm Beach to celebrate the engagement. That was when Bethenny Frankel dropped the bomb that she'd heard rumors that Tom had cheated on Luann, and even had a picture to prove it. The situation devolved from there, but ultimately the Tom D'Agostino cheating rumors on RHONY didn't have a negative impact on his relationship with Luann.
Luann and Tom even continued on with their wedding plans, tying the knot on New Year's in a lavish ceremony. Things appeared to be rocky between them initially, with Luann writing in a blog post for Bravo that she had to "dig deep within myself to find the love to forgive," but she was glad that they were able to work things out. According to her, "If you can't forgive someone you love, then who can you forgive?"
Though Luann wrote the post shortly after the episode about the cheating aired, the couple is still going strong now, which is evident both from their interviews and from their social media posts.
Having the situation play out on RHONY was heartbreaking for Luann, but she and Tom have since moved past it. "I'm not going to let a stupid kiss ruin the rest of my life," she said in an interview with People, adding:
He screwed up. What he did was wrong. But this wasn't premeditated. It wasn't an affair. It was a mistake. He was upset with me. It was a stupid retaliation of some sort. He did the wrong thing, and he totally recognizes that. I know in my heart of hearts that he loves me.
In the same interview, Tom added, "If I could take it back, I would. I deeply regret the mistakes I've made, and most of all hate the way it hurt Luann." While the other women on RHONY might not understand just where Luann was coming from, it seemed like her relationship with Tom was something she just wasn't willing to lose. However, she did tell People that if it happened again, she would have a "serious problem" with it.
Luann and Tom seem happy with where their relationship is now, and that's all that really matters.