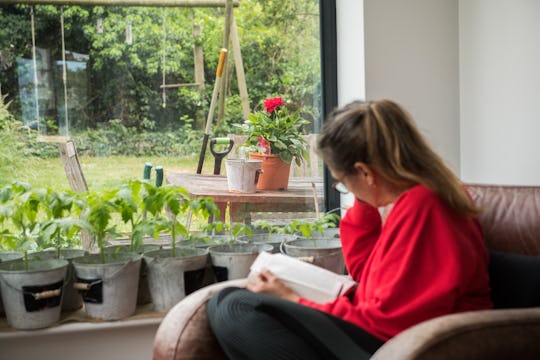 Richard Bailey/Corbis/Getty Images
The Top LGBTQ Books From Goodreads For Pride Month
The quality and number of queer content books has increased exponentially over the past decade. While there is still a long way to go for publishing to be truly inclusive and to represent the whole rainbow of the queer community, the top 10 LGBTQ books for Pride month from Goodreads highlights a little bit of the progress that has been made.
The books on the list are examples of how there is not one narrative of queer existence. While many do offer a coming-out storyline, others are simply notes in the life of being queer, or the story of the life of someone who happens to be LGBTQIAP+. Unfortunately, in our society, that can mean a fair amount of prejudice, bigotry, and hate permeating their way into our lives at any given time, and it colors experience and emotion. However, these books also document moments of simple queer joys — falling in love, finding community, and learning how activism works.
The books on the Goodreads list are fantastic — Goodreads pulls together these lists based on how many of their 100M+ members add a book to their want-to-read shelf, rate a book (out of five stars), and how many times a book was rated. But the list is a more serious grouping for adults, so I'm adding a few for younger readers that you can share with your teen, a few for kids, and a few that are just plain fun.
We only include products that have been independently selected by Romper's editorial team. However, we may receive a portion of sales if you purchase a product through a link in this article.