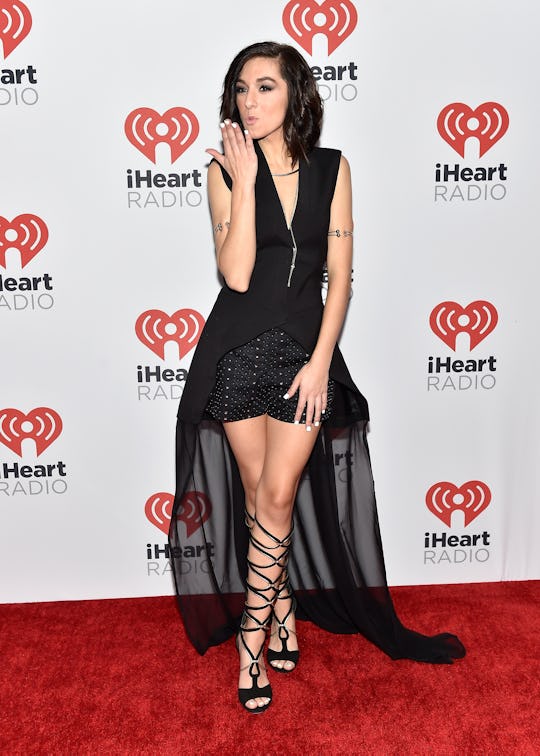 David Becker/Getty Images Entertainment/Getty Images
'The Voice'' Christina Grimmie Shot In Orlando After Concert
While she was signing autographs after a show in Orlando, Florida on Friday night, The Voice's Christine Grimmie was shot by a man posing as a fan. She died hours later in the hospital due to complications from the gunshot wounds. The man is still unidentified and was pronounced dead at the scene. Grimmie was 22 years old.
According to police, it was a quick incident. Grimmie was meeting with fans and signing memorabilia at the Orlando's Plaza Live, when a man approached and shot her. Her brother immediately tackled the man to the ground — he shot himself during the scuffle. Grimmie's publicist made a statement shortly after she was pronounced dead at the hospital. "It is with a heavy heart that we can confirm that Christina has passed and went home to be with the Lord," they wrote. They added, "She was shot at her show in Orlando and, unfortunately, didn't survive the gun shot wounds. We ask at this time that you respect the privacy of her family and friends in their time of mourning."
There is also a GoFundMe page for the family created by Grimmie's management page that they said fans could donate to in her memory. Already, about $3,5000 has been donated since last night.
Grimmie was a fan favorite contestant on The Voice. Already a YouTube star long before the show, she managed to finish third in 2014. After the show, she was offered a record contract at 222 Records by her The Voice coach, Adam Levine. She was expected to release an album this fall on Island records. The Marlton, New Jersey native was ready to break away from doing covers of pop songs, which drove her YouTube fame.
She has two other albums, 2011's Find Me and 2013's With Love. Long before competing on The Voice, she also opened for fellow pop star Selena Gomez on two of Gomez' tours and won an American Music Award for New Media Honoree in 2011. Grimmie had it going on.
On Friday, Grimmie was touring with boy band, Before You Exit in Orlando. They said after her death made the news, "Words fail to describe how much Christina means to all of us. She was always a constant beam of light and energy into the hearts of everyone around her." Not only was Grimmie super talented, but she was also, judging from reactions from fans and fellow artists, just a very great person to be around. Before the concert on Friday, she posted a Vine urging fans to come watch her and the boy band do their thing.
Police have said that the investigation is in the early stages, but hopefully, for her family and loved ones, there will be some more information about the tragic event this weekend.