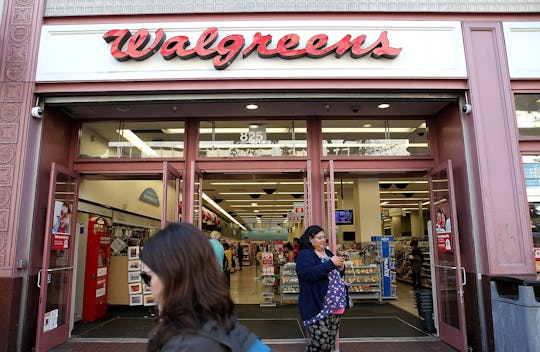 Justin Sullivan/Getty Images News/Getty Images
Walgreens' Black Friday Sale Is Here & Includes Half-Off Barbies & Disney Toys — OMG
When I was teenager, my mom and I used to score big at Black Friday sales. One year, we stood in line at a toy store and snagged two Tickle Me Elmo dolls — remember when they were all the rage? — for my little brothers. Other years we scored discounted candles, candies, and picture frames for hostess gifts, while others were not as fruitful and we spent the time giggling instead. But the one stop we always made? Walgreens. And the Walgreens Black Friday 2017 Sale already promises to make the popular drugstore a stop on everyone's Black Friday list.
These days, Walgreens is more than just a hot spot for goodies to fuel Black Friday adventures, instead serving up deals of their own on everything from electronics to candles to toys. For maximum savings at Walgreens stores on Black Friday, be sure to sign up for the free Walgreens Balance Rewards Program. As a member of the program, you can get the best prices on items, earn rewards, and receive exclusive discounts. Bonus? Manufacturer and retailer coupons can be used in conjunction with the rewards and points you earn from using the card.
Lucky for you, the list below means you won't need to wait until Black Friday to get the inside scoop on good deals at Walgreens. Keep in mind when checking out the deals that you will still want to pick up your local sales ad and do some comparison shopping — prices and items may change depending on where you live.
Happy shopping and, hopefully, making some Black Friday memories of your own.