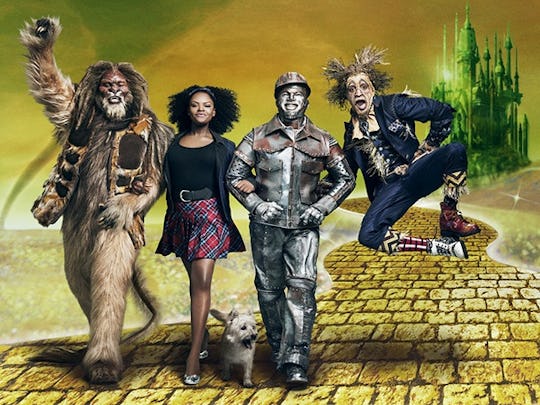 'The Wiz Live!'s "Ease On Down The Road" Had All Of Twitter Dancing Along — Even If We Missed Michael Jackson
One of the best things about watching The Wiz Live! as an adult is remembering all of the amazing songs and performances that were such a staple of my childhood. For example, every time I think of The Wiz, I picture Diana Ross and Michael Jackson, arm in arm, singing "Ease on Down The Road." So, without question, The Wiz Live!'s "Ease On Down The Road" performance was going to be one of the best moments of the NBC live anniversary broadcast on Thursday Night.
Broadway newcomer Shanice Williams was in the lead role of Dorothy, and got to sing the duet with this generation's Scarecrow: actor, singer and dancer Elijah Kelley. Well, "Ease On Down The Road" had all of Twitter dancing right along with Williams and Kelley — even if it reminded us just how much we all miss Michael Jackson.
Here are some of the most perfect reactions to their performance.
But the problem for most of us was that "Ease On Down The Road" ended way, way, too soon.
Image: NBC