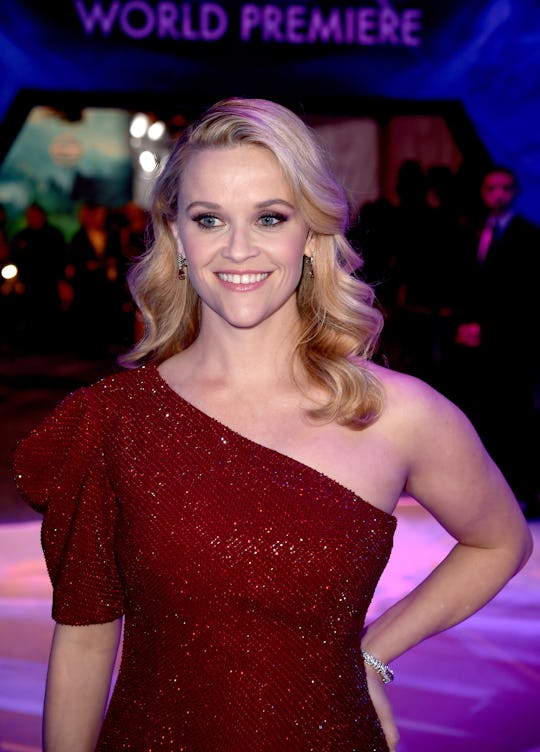 Kevin Winter/Getty Images Entertainment/Getty Images
OMG, Guys, There Might Be A 'Sweet Home Alabama 2'
Melanie Smooter may be headed home to Alabama. There's a chance there could be a Sweet Home Alabama sequel with Reese Witherspoon, and it's definitely one of the most exciting bits of rom-com movie news I've heard in a very long time. It's all still pretty hypothetical, but fans of the 2002 film may have more reason to hope that a Sweet Home Alabama 2 is really coming than ever before.
Apparently, both Witherspoon and her Sweet Home Alabama co-star Josh Lucas have expressed interest in making a sequel to the film, with Lucas stating his interest fairly recently. During an Access Live appearance on Tuesday, July 17, Lucas said of the possibility, according to Us Weekly:
I've even reached out to Reese, and I know Reese has said as well — it's an iconic film. I would love it because I would love to see where these characters ended up or where they are at this point in their lives.
And I think it's fair to say fans of the first Sweet Home Alabama film would love to see that, too.
Romper reached out to Witherspoon's company, Hello Sunshine, and to Josh Lucas and his representation for comment on their interest in a sequel to Sweet Home Alabama, but did not receive a response by publication.
In the original movie, Witherspoon and Lucas starred as an estranged couple, Melanie Smooter/Carmichael and Jake Perry, who are drawn to one another once again when she returns home to — where else? — Alabama to finalize their divorce. And Lucas' idea for the sequel could actually involve that last plot point.
Lucas suggested that Melanie and Jake could actually be divorced in a sequel. Say it ain't so! He went on to say, according to Us Weekly:
I kind of love the idea that they have actually divorced and been divorced for a while and he wants her back. Kind of to realize what he's lost again and that the kids even, that their lives have separated in some ways, and I think that's sort of the magic of that story is that there's an eternal love there.
Lucas also talked about the possibility of a Sweet Home Alabama 2 during an appearance on The Talk, and said, according to PEOPLE:
I think it would be so fascinating and obviously I don't know where it would go, but I think it would be so fascinating to see where these two characters and the children and where everyone ended up. Are they still together? Are they divorced? Do they want to be back together? I mean, there's so many different ideas that I think, you know, we all know life is long and complex and they had an interesting relationship to begin with, the two characters.
Lucas also added that if he had the chance to do another Sweet Home Alabama, he "would do it in a second," PEOPLE reported.
But it's not just Lucas who is interested — when Witherspoon hosted a live Q&A on Facebook back in 2016, she said she loves the original movie, but that as far as she knew, a sequel was not in the works at that time. However, she added, according to Hello Giggles:
But if Disney wants to make a sequel, they can just call me! I would happily make Sweet Home Alabama 2.
Obviously, any second installment of Sweet Home Alabama would not be complete without Melanie Smooter, but Witherspoon definitely seems like she'd be up for it.
Lucas didn't say exactly when he reached out to Witherspoon about the possibility, but there's a good chance it was after that Facebook live appearance. If Jake and Melanie, the couple at the heart of the iconic first film, are all in, this seems like something Disney should really get on with already, if you ask me.