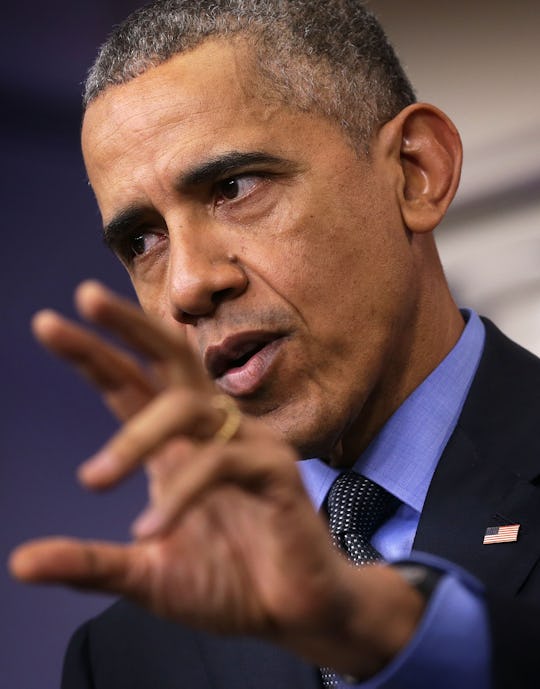 Getty Images
There's A Petition For Obama To Pardon Steven Avery & Brenden Dassey From Netflix's 'Making A Murderer'
Netflix viewers have started a petition to release Steven Avery and Brendan Dassey from prison and there are already over 100,000 signatures. If you haven't watched Making a Murderer yet, you need to start. But know that it's a long and winding and it might make you rethink our criminal justice system (or at least Wisconsin's, where the docuseries is based).
The petition was started in late December as viewers finished the series. One on WhiteHouse.gov has 18,096,000 signatures. There is also one on Change.org with 105,678 signersThe White House petition asks President Barack Obama to give both men a full pardon. The creator of the Change.org list write that after viewing the series, he was moved to start the petition:
After viewing it, I am outraged with the injustices which have been allowed to compound and left unchecked in the case of Steven Avery of Manitowoc County in Wisconsin, U.S.A. Avery's unconstitutional mistreatment at the hands of corrupt local law enforcement is completely unacceptable and is an abomination of due process. Steven Avery should be exonerated at once by presidential pardon, and the Manitowoc County officials complicit in his two false imprisonments should be held accountable to the highest extent of the U.S. criminal and civil justice systems.
The show is pretty infuriating. At certain times, it seems very unclear as to whether they did or not. Other times, it's glaringly obvious that authorities behaved badly. On social media, fans of the show are obsessed with finding justice for the two men:
President Obama has pardoned lots of accused criminals during his time in office. He hasn't pardoned anyone accused of murder, but if he needs my Netflix log-on to watch, maybe he'll come around.
Image: Alex Wong/Getty Images