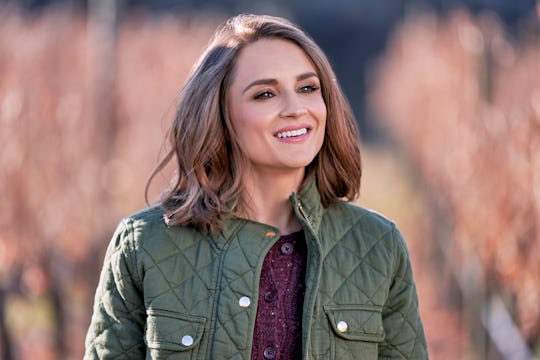 Ricardo Hubbs/Crown Media United States LLC
Here's Hallmark's Original Movie Lineup For February
Valentine's Day is nearly upon us, and if your celebration strategy is to wait for all the chocolate to go on sale Feb. 15, then Hallmark is here to sustain your Valentine's Day spirit in the meantime. The network is releasing a number of original movies this month to indulge your inner sappy romantic with some premium cheesy love stories. The four Hallmark movies coming in February range from completely new stories to follow-up movies in already established Hallmark franchises — so if you've been dying for the next installment in Rachael Leigh Cook's Autumn in the Vineyard series, then your wait is over.
The movies were developed for Hallmark's Countdown to Valentine's Day campaign, but they're actually spaced throughout the month of February, so viewers can keep ~love month~ going well past Feb. 14 if they so choose. One new original movie will premiere on each Saturday in February, so viewers won't have long to wait for their next fix.
Hallmark has christened February "Unconditional Love Month," according to a press release, "celebrating the month of devotion with four all-new movies, the return of two beloved original series, and three pet-centered specials highlighting the network's corporate pet initiative, Adoption Ever After." Here's what viewers can expect from Hallmark's 2019 Valentine's-themed movies.