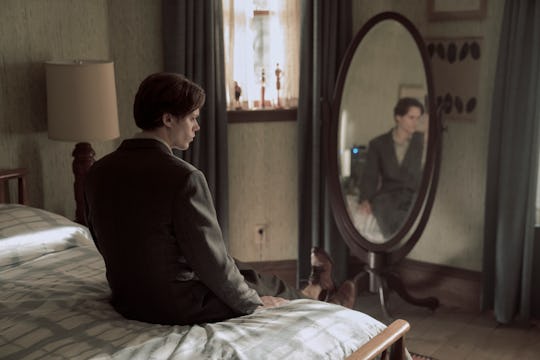 Patrick Harbron/Hulu
7 'Castle Rock' Theories That Every Fan Should Hear
Hulu's new series, Castle Rock, was inspired by the Stephen King universe. And although it wasn't written by the author himself, the series features subtle (and not-so-subtle) references to places, characters, and events from his novels. As the plot continues to thicken, fans are forming theories that may explain exactly what is going on this sleepy (and creepy) little Maine town. If you're ready to dive deep, here are some awesome Castle Rock theories that actually make sense.
Just over halfway through the season, the suspense is really building on Castle Rock. There is the big question of who and what "The Kid," played by Bill Skarsgård, really is. He seems to have some supernatural tendencies, considering he hasn't aged in the 27 years Warden Lacy had him locked up, believing he was the actual devil. Plus, there's the mystery of Henry Deaver's (Andre Holland) childhood, why he went missing for 11 days, and what exactly happened in the woods with his father, Reverend Deaver. Henry's psychic connection with Molly Strand (Melanie Lynskey) adds to the mystery around him, and has fans questioning who and what he might be as well.
With King's world of paranormal horror and pure human dysfunction as its setting, Castle Rock's mysteries can go a number of different ways. Some die-hard King fans are linking characters and story details to his books, and others are looking at the series with a fresher perspective. In either case, I think some of these theories are worth looking into.