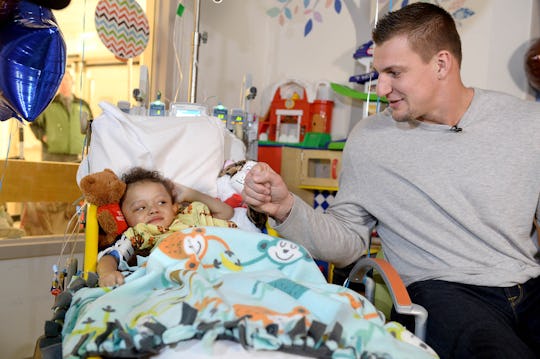 Darren McCollester/Getty Images Entertainment/Getty Images
These Are The 5 Best U.S. Children's Hospitals
Every year, U.S. News & World Report ranks the best hospitals in the United States, using a complex scale examining a number of factors to determine which pediatric health centers offer the best care in the nation. U.S News & World Report has not only compiled its list of the best children's hospitals in the United States for 2017-2018, but it has also ranked the best 50 children's hospitals per 10 different pediatric specialties. If there's one major take away from the annual ranking of best children's hospitals, it's that Americans are exceptionally lucky to have so many excellent health care centers just focusing on pediatric health.
Of the top 10 best children's hospitals in the country, the top four are mostly clustered in the Eastern United States, in major metropolitan cities such as Boston, Philadelphia, Baltimore, and Cincinnati. Only at rankings five and six do these facilities make their way further west, with Houston and Los Angeles children's hospitals, respectively.
U.S. News & World Report looked at a variety of measures to come up with this year's rankings, including "clinical outcomes, patient volume, infection control, adequacy of nurse staffing, efficiency and coordination of care delivery, and compliance with best practices," as it noted in a statement. Here are the top five best children's hospitals for 2017-2018.