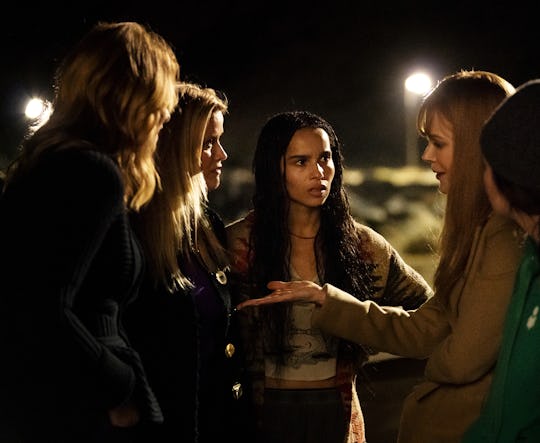 Merie W. Wallace/HBO
Fans Are Buzzing Over The 'Big Little Lies' Finale & The Theories Are wild
There's only one episode left in the second season of Big Little Lies, leaving fans to wonder how it all will end. With all of Season 2's new twists, there are a lot of paths the writers could take for a big finale. Some fans have already taken to the internet to dissect all the possibilities. Actually, these Big Little Lies theories are so good, you'll want to start from the beginning to work through the small moments you might've missed.
The first season of the show was based on the book of the same name by Liane Moriarty — but she didn't write a sequel. That means there are a lot of directions Season 2 could take, and fan theories know no bounds.
With Mary Louise in everyone's business, Celeste fighting to keep custody of her boys, Madeline keeping more secrets from Ed, Renata fighting the aftermath of bankruptcy, Jane trying to figure out the whole Corey relationship, and Bonnie on the verge of cracking, the finale might be the biggest episode yet. It's hard to top Perry's demise, but the addition of his mother, Mary Louise, introduced a plethora of other threads to unravel. With that, let me dive into some theories circulating about the series finale.