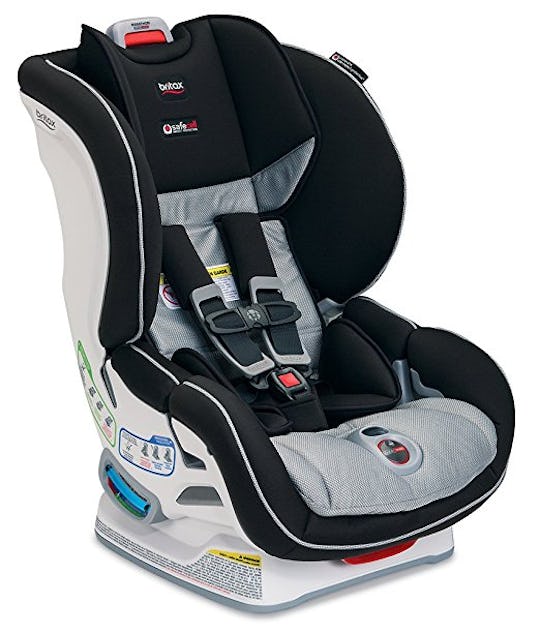 This Is Not A Drill: 5 Britax ClickTight Car Seats Are $100 Off (Or More!) Right Now
As someone who actually waited for one of these awesome Britax sales on Amazon before buying my daughter her first convertible car seat, I'm quite excited to be able to share another Britax sale with the rest of the Romper readership. And the fact that this sale is even better than the one in which I snagged my daughter's car seat makes it even more fun to tell you that these Britax ClickTight car seats are $100 off right now — and in some cases more. That's a super deal for a convertible car seat that gets some of the top ratings.
Britax has knocked over $100 off their Marathon, Boulevard, Advocate and Frontier models, and the B-Safe Infant Seat is *nearly* $100 off as well. If you're in the market for a car seat that takes the highest marks for car seat ratings, according to Safetey.com, you're in major luck. In fact, the site reported, "Britax is one of the biggest names in car seats, thanks to incredible safety ratings and high weight limits." The brand takes up the first five spots on the list of top rated car seats published on Safety.com, meaning you should definitely be checking one of these out if you have a little one on the way.