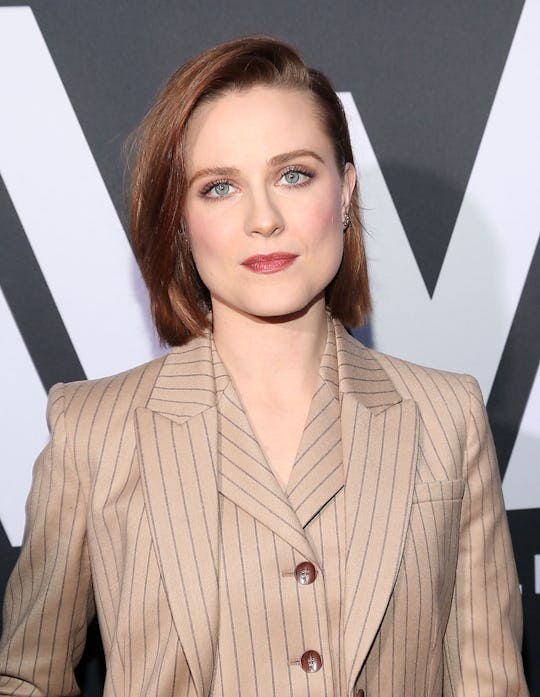 Jesse Grant/Getty Images Entertainment/Getty Images
Celebrities & Politicians Are Joining A 24-Hour Hunger Strike To Help Immigrant Families
By now, we've all seen the heartbreaking images and video of what the Trump administration's "zero tolerance" immigration policy has done to families who have attempted to cross the United States-Mexico border. But even though President Donald Trump recently signed an executive order to stop families from being separated, there is so much work that still needs to be done to advocate for immigrant families. Volunteering or donating to organizations on the ground is definitely a valuable way to help, but now, these celebrities and senators are joining a 24-hour hunger strike to help kids separated at the border, in an act of nonviolent protest expected to last 24 days in total.
The #BreakBreadNotFamilies movement was launched as a collaboration between the Robert F. Kennedy Human Rights group, La Union del Pueblo Entero (LUPE), and the Texas Civil Rights Project (TCRP), and is meant to be a way to pressure the government to ends its zero tolerance policy entirely, according to USA Today. Because while Trump's executive order might halt the immediate separation of families at the border, the administration is still very much pushing forward with its intention to criminally prosecute every immigrant who crosses the border anywhere other than at a designated entry point, according to The Guardian. The only difference? In most cases, parents and children will now be detained together.
That may be a valuable first step, but supporters of #BreakBreadNotFamilies argue that it's not nearly even close to being enough, particularly since the government still has yet to properly explain how it plans on reuniting the thousands of children who have already been taken away from their parents — some of whom have already been deported back to their home countries without their children. So on Saturday, hunger strike participants began going without food for an entire day in solidarity with separated families, donating either food or money to a border organization helping immigrant families, before passing the proverbial baton over to the next group of people who have committed to the fast.
One high-profile supporter who has been working hard to raise awareness about the #BreakBreadNotFamilies effort is actress Evan Rachel Wood, who spent the weekend at the Texas border, and documented it on Instagram. In addition to joining the hunger strike and prayer chain, the 30-year-old Westworld actress also rented a truck during her stay to buy and deliver supplies to immigrant families who have been released from detention and are awaiting their next steps.
While at the border, Wood told ABC News that being a mom to a 5-year-old son made it hard for her to even imagine what the separated families had experienced, and that it pushed her to want to go to Texas in person. But Wood also said that she, like many Americans, felt unsure about how she could make a real contribution, and so, for her, being in Texas was a chance "to learn," and figure out what could actually be done.
But Wood definitely isn't the only one who has joined the fast. A number of politicians have signed up — including Massachusetts Sen. Ed Markey, Connecticut Rep. Rosa DeLauro, Colorado Rep. Diana DeGette, and California Rep. Barbara Lee — along with celebrities including Alec Baldwin, Aisha Tyler, Mira Sorvino, Catherine Keener, Joy Ann Reid, Martin Sheen, and Alfre Woodard. A long list of Kennedy family members — including 90-year-old Ethel Kennedy — have also committed to the cause, on behalf of the Robert F. Kennedy Human Rights organization.
Though some on Twitter have laughed off the notion that going without food for 24 hours could possibly make a difference, the reasons behind the move are myriad. Perhaps most notably is the fact that hunger strikes are a good way to draw attention to a cause, but organizers have said that not only have hunger strikes long been used by religions for "reflection" and "solidarity," their strike is also a meaningful nod to La Union del Pueblo Entero founder Cesar Chavez, who led a 25-day hunger strike in 1968 to protest injustices faced by Mexican farm workers.
Those who wish to join the effort in person can sign up online, and then gather in protest at Archer Park in McAllen, Texas, which is located near the federal courthouse that has now become "the busiest station for detaining immigrants trying to enter the United States from Mexico," according to USA Today. You definitely don't have to drop everything and head down to the border to support the cause, though. #BreakBreadNotFamilies encourages anyone who wants to help to consider "[fasting] in solidarity" and to donate whatever they would have normally spent on food to the movement (a donation page can be found here).
Though it's at least a relief to know that families at the border will not be continued to be separated, it's still absolutely gut-wrenching to think about what the immigrant families are experiencing — and what they will no doubt continue to experience. If you're able to, a 24-hour fast, along with a donation, is a good way to participate in an act of protest for the children and families still counting on our help. And the more support that can be offered, the better.