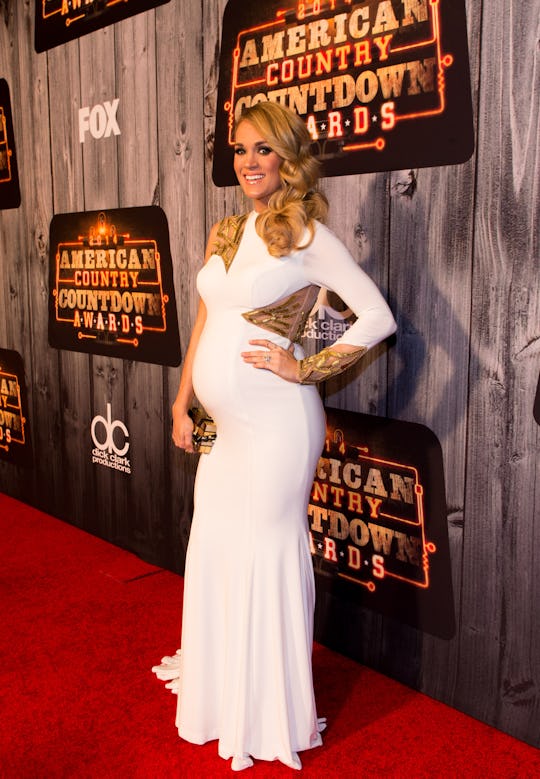 Christopher Polk/Getty Images Entertainment/Getty Images
These Country Song Lyrics About Children & Parenting Are Incredibly Heartwarming
The Academy of Country Music Awards recently brought the best stars in country music to the stage, and it might have you feeling a little more country than usual. The ACM Awards show may have opened up with a song about hunting and fishing, and some might associate the genre with guns, girls, and whiskey — but if you tune in, you'll realize there's a lot of country songs out there with deeper themes. Some even tackle the highs and lows of parenting. As proof, I've rounded up a few of the best country song lyrics about children and parenthood for the country-loving moms and dads out there.
If you're looking for songs that apply country's depth of emotion to raising children, you're in luck. Some of country's best singers have had children of their own, and they're definitely writing and singing about the experience. Kelly Clarkson, Carrie Underwood, and Martina McBride are all moms who have rocked baby bumps on the red carpet, and fathers Toby Keith, Alan Jackson, and Ronnie Dunn have actually brought their kids into their work, whether on music videos or joining in on their songs.
For those who don't actually record their own music, though, never fear: there's plenty of options out there to help you celebrate your child. Whether you're pregnant with your first child or waving your last off to college, these are for you.