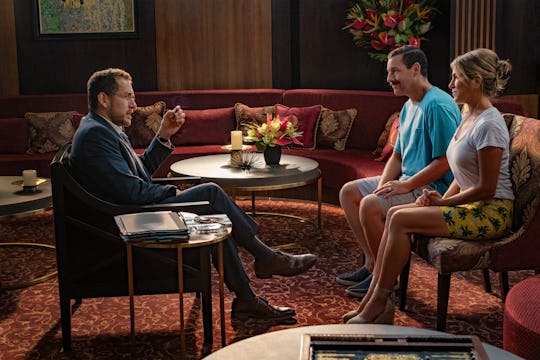 Philippe Bosse/Netflix
Settle In For Movie Night With Dad With These Choice Netflix Gems
If you prefer to avoid restaurant crowds on holidays a night at home on Father's Day is a great idea. But it presents challenges. After you decide on the dinner menu there's the matter of the movie to settle. Dads have diverse tastes, so I compiled a list of the best movies to watch with dad on Netflix on Father's day. Of course you are going to let him choose but you need to know which direction to nudge him. I have them all covered.
Before you dive in, it might be best to decide on dad's probable movie flavor of choice. Let me give you some examples. If young kids are joining the festivities, there's the Disney Dad, the Superhero Dad and maybe even Pet Lover Dad.
If everyone at movie night is an adult, the decision gets harder but there are still ways to narrow it down. Is your dad a documentary kind of guy? Does he love to laugh or is he more appreciative of the dramatic side of Hollywood? There are fathers who love a good cry at the movies and fathers who love a good sports story. I'm also familiar with the romcom enthusiast. This list leaves no dad behind.