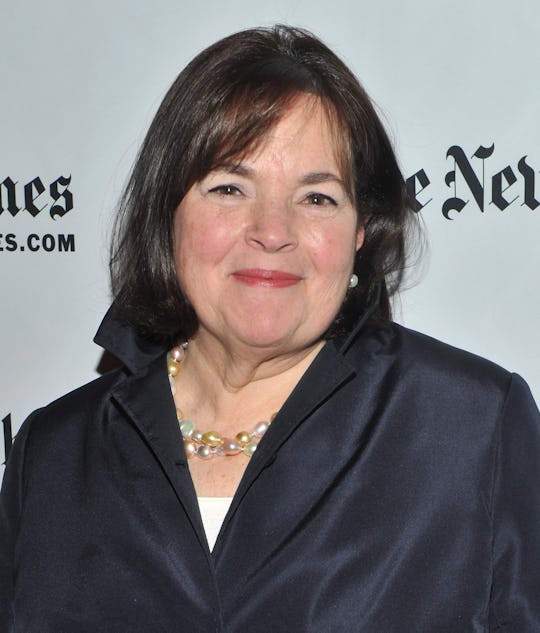 Stephen Lovekin/Getty Images Entertainment/Getty Images
Ina Garten Designed A Spatula For Charity & Of Course You Need It
What if supporting a good cause were as easy as using your favorite cooking utensil? Every purchase of these spatulas designed by celebrities at Williams Sonoma benefits No Kid Hungry, the national campaign dedicated to ending childhood hunger in America. Plus, you can make dinner with a spatula designed by the Barefoot Contessa herself, which is beyond cool.
As a part of its seventh annual campaign, Williams Sonoma is increasing its fundraising efforts from last year, aiming to raise $2.5 million for No Kid Hungry in 2018. That amount would help connect deserving children with approximately 25 million meals.
In order to reach this goal, as well as raise awareness about No Kid Hungry's excellent mission, Williams Sonoma partnered with social media influencers, renowned chefs, athletes, musicians and more celebs. Participating in the "Tools for Change" programs, each of these celebrities has designed a limited-edition spatula that will retail for $14 each, 30 percent of which will benefit No Kid Hungry.
It looks like this cause is close to the celeb's hearts. "There is absolutely no reason any child living in America should go hungry. But they do. That is why I am proud to be able to partner with Williams Sonoma to support No Kid Hungry, a national campaign that connects children living in the U.S. with healthy food, so they have the nourishment they need to grow into the generation that will continue to effect positive change," said Scarlett Johansson.
Plus, this year's selection of celebrity designers is nothing short of amazing. Celebrity chefs Ina Garten, Duff Goldman, and Giada De Laurentiis all contributed their designs. Grammy Award-winning singer and songwriter Gwen Stefani, as well as Grammy Award-winning musician and co-founder of The Roots, Questlove, are also in this year's group. San Francisco Giants outfielder Hunter Pence, world champion boxer Laila Ali, celebrity YouTuber Connor Franta, and the award-winning fashion designer Zac Posen are also in the mix. Lastly, plenty of famous actors and TV hosts are also spatula designers, including Kevin Bacon, Jesse Tyler Ferguson, Olivia Munn, Skai Jackson, Scarlett Johansson, and Carson Daly. In other words, a fantastic group of people contributed to this year's Tools For Change program.
Beginning August 13, the fundraising campaign for No Kid Hungry kicks off in earnest at every Williams Sonoma store across the country. Many stores will host cooking classes for children for the benefit of No Kid Hungry throughout August and September, so check with your local Williams Sonoma store for more information. Donations to No Kid Hungry can also be made online.
Overall, this annual support for No Kid Hungry has the potential to make real changes. "Since we've started working with No Kid Hungry we have seen the statistics change for the better from 1 in 5 children in the U.S. facing hunger to 1 in 6," said Janet Hayes, president of Williams Sonoma. "We are committed to working with No Kid Hungry in order to end childhood hunger and we are grateful to our customers, colleagues and corporate partners whose generosity has already helped raise more than $5.5 million to help children in need across the country." You can contribute this year's campaign and get a cute spatula in return.