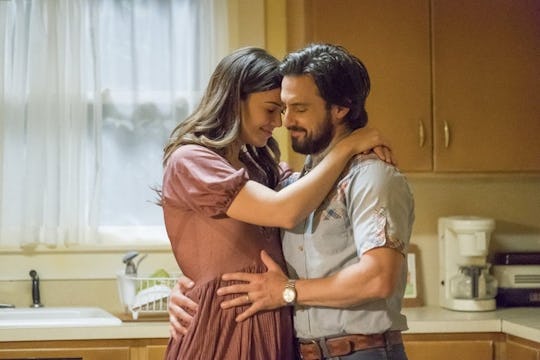 Ron Batzdorff/NBC
These 'This Is Us' Season 4 Theories Will Have You Saying "Yep"
Like many fans, one of my favorite hobbies is falling down the rabbit hole of This Is Us fan theories. With so many interwoven character arcs and timelines, it's like a treasure trove of "what if" scenarios. The brilliant team of writers take on some of the most compelling storylines on TV and yet fan theories are where my soul comes alive. I could dive in and lose myself for hours (and have). And because the show is created to keep fans guessing, there are some This Is Us Season 4 theories I'm particularly drawn to. They might be true, but they might not. The red herrings, twists, and turns are what make the show so remarkably addicting. Regardless, I have zero doubt they'll have you reaching for another box, or 12, of tissues.
Thanks to show creator Dan Fogelman, don't put your money on any one specific theory because This Is Us was created on the premise anything can, and will, happen. Every last detail about the big events are what make each episode relatable and wildly unpredictable all at once. The mysterious "her" at the end of Season 2 turns out to be Rebecca Pearson, but fans want to know why Randall called Toby (who doesn't appear to be wearing a wedding ring). And where is Kate? There are endless theories about these vague scenarios, giving imaginary closure to arcs that haven't fully developed. Everyone wants to be an internet detective, including me.
That said, Milo Ventimiglia recently appeared on Ellen saying the show is set to conclude after Season 6. It could go longer if things are going well, but for now, there's a definitive end point writers have set in motion from the pilot episode. While that should make fans feel slightly OK-ish, it's hard to imagine a time without the Pearson fam. So, with a few episodes of Season 3 left, take comfort in a few Season 4 theories to hold you over until the next big batch of "what just happened?"