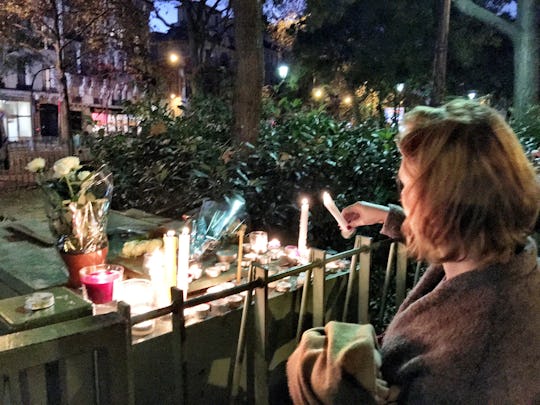 Roberto Maldeno/Flickr
Third Bataclan Attacker Identified, & It's More Proof That Refugees Aren't The Problem
Wednesday morning French authorities reported that they have identified the third attacker at the Bataclan night club in the Nov. 13 terrorist siege on Paris that left 130 dead and hundreds wounded. A surprising detail of his identity is that he is a French citizen, which only further proves how unjustified the anti-refugee backlash to the Paris attacks was.
The attacker was a 23-year-old man named Foued Mohamed-Aggad. He reportedly grew up in northeastern France, but records show that he traveled to Syria in 2013 after being recruited by now-jailed jihadist, Mourad Farès. The other two Bataclan attackers identified, Amimour and Abdelhamid Abaaoud, had also spent time in Syria. All three of those men are now dead, but Salah Abdeslam, age 26, who aided with the logistics of the attacks is still at large. No other names have been released.
While the men had connections to Syria, none had been Syrian refugees. Yet immediately following the attacks both French and U.S. politicians and media were full of fear-mongering, profiling, and anti-refugee rhetoric.
Mohamed-Aggad's mother was reportedly the first person to suspect that her son had been involved in the attack after receiving a text message from Syria saying that her son "died a martyr on Nov. 13." She alerted the authorities, who confirmed his identity.
The investigation surrounding the attacks has been painstaking because many of the assailants were traveling under fake names and under the guise of being migrants. Though they used that method to gain entry back into France, it's unfortunate, and unjust, that those fleeing violence should be made to suffer for it.
Image: Roberto Maldeno/Flickr