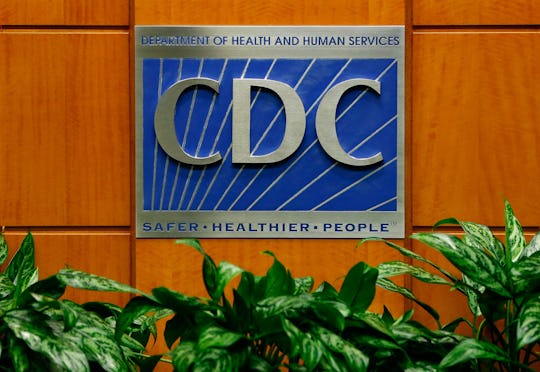 Kevin C. Cox/Getty Images News/Getty Images
This 2017 Map Of Zika Cases Show That It's Limited — For Now
With mosquito season finally in full swing, the fear of insects carrying the Zika virus seems only natural. The disease, which has been linked to birth defects, has been cause for alarm since its discovery. Fortunately, a 2017 map of Zika cases from the Centers for Disease Control and Prevention shows that counts are way down from last year, at least that we know of so far.
In 2016, the CDC reported 5,102 symptomatic Zika virus cases in U.S. states and 36,079 symptomatic Zika virus disease cases in U.S. territories. The map from that year showed no states without at least one reported case. So far, the CDC has only reported 148 symptomatic Zika virus disease cases stateside and 515 symptomatic Zika virus disease cases within the territories. Additionally, there are 12 states that have yet to report a single case. It is important to note, however, that congenital cases of Zika transmission are not included in these reports.
According to The Atlantic, the Zika virus seemed to appear out of thin air, with less than 20 documented cases before its 2007 outbreak on Yap island in Micronesia. From there, it spread through other Pacific Islands, with another outbreak in French Polynesia. The 2015 outbreak in Brazil led to the disease spreading to 22 other countries, including the United States. The first case of sexually transmitted Zika infection was reported in Dallas, Texas, early last year.
On its own, the Zika virus is little cause for concern. Its symptoms are mild in adults, if they appear at all, and it's rarely fatal. As Director of the CDC Tom Frieden reported for CNN, "For most of the non-pregnant population, there is no reason to think Zika presents a particular risk."
The heartbreaking consequences of the disease only seem to occur when a pregnant woman is infected. The Zika virus has been shown to cause an underdevelopment of the head and brain of the baby, a condition called microcephaly. It also causes other symptoms, such as eye damage and clubfoot. The symptoms together have been called "Congenital Zika Syndrome."
In 2016, The U.S. Zika Pregnancy Registry counted 1,963 pregnant women in U.S. states with lab tests indicating Zika infection and another 4,107 cases in U.S. territories. In the past month or so, 271 pregnant women have been added to the registry's Zika infection count. Eighty of them were reported in U.S. states and the rest residents of U.S. territories. It is not clear when they became infected.
There are Zika vaccines currently in clinical trials, but none of them have been approved for testing on pregnant women at this time. Carleigh Krubiner, a research scholar in bioethics at Johns Hopkins University, stated that the inclusion of pregnant women into Zika vaccine studies would be unlikely to occur before the Phase Three trial, as the first two trials are to determine the safety of the vaccine.
Despite the dropping rate of Zika infection and the current lack of a viable vaccine, pregnant women are encouraged to get tested for the Zika virus if they fear they have been infected. I don't know about you, but I am still going to be investing in a few citronella candles this summer.