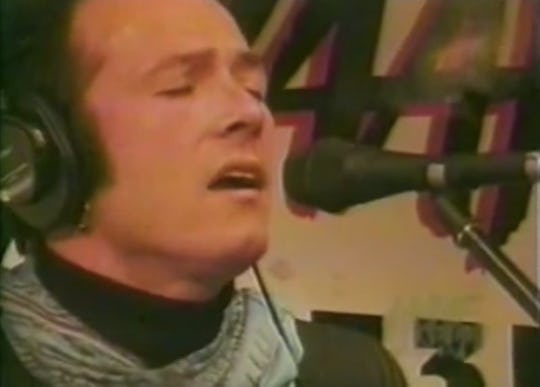 This Acoustic Scott Weiland Performance Of "Interstate Love Song" Shows Just How Talented The Stone Temple Pilots Frontman Was
On Thursday, rock lost one of its legends when former Stone Temple Pilots frontman Scott Weiland passed away of unknown causes. The singer, who died in his sleep, according to his Facebook page, leaves behind a rich history of music, having been a member of both the Velvet Revolver and The Wildabouts. That said, Weiland will always be best-known for his work with the Stone Temple Pilots. And one performance in particular showcases just how much of a loss the rock star's death is — Weiland's 2000 acoustic rendition of "Interstate Love Song."
It's certainly a change from the album version of the hit and much of Stone Temple Pilots' rock music. And a welcome one — the toned-down version of the song, with accompaniment from guitarist Dean DeLeo, showcases just how beautifully written it is.
And how tragic it is. After all, "Interstate Love Song" was written about how he hid his drug use from his first wife, Janina Castaneda. As he wrote in his 2011 memoir, Not Dead & Not For Sale:
She'd ask how I was doing, and I'd lie, say I was doing fine. Chances are I had just fixed before calling her. I imagined what was going through her mind when I wrote, 'Waiting on a Sunday afternoon for what I read between the lines, your lies.'"
It's tough to not get emotional watching the performance, and remembering Weiland's genius. That said, there is plenty more genius of Weiland's to listen to and remember him by.
Image: YouTube