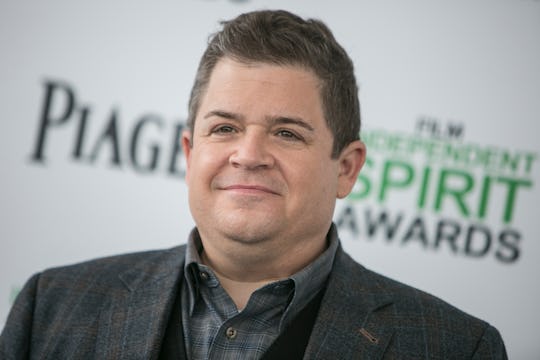 ADRIAN SANCHEZ-GONZALEZ/AFP/Getty Images
This Adorable Patton Oswalt Debate Tweet Proves His Daughter Is The Next Lester Holt
You can always rely on Twitter during a presidential debate for a laugh, but you can rely even more on Patton Oswalt on Twitter during a presidential debate for a laugh. As any fan of the comedian could have predicted, Patton Oswalt live tweeted the first presidential debate, and, surely, he did not disappoint. Not only with his comments on memorable Donald Trump quotes and an astoundingly accurate description of the hour-and-a-half showdown, but also with one particular tweet that proved there might have been a better moderator than NBC's Lester Holt.
Now, Holt had a difficult job as moderator for the historic debate, the first to feature a female presidential candidate, and, well, the purveyor of a failed steak business. (It's been quite a year, folks!) And though Holt certainly performed better than Matt Lauer did during the much-discussed town hall earlier this month, most watching the debate felt Holt was either biased towards Clinton with his line of questioning or barely present at all. And, clearly, Oswalt was the latter camp, tweeting out perhaps the most adorable criticism of Trump's tendency to interrupt Clinton during the early portion of the debate.
Just try to not smile looking at this tweet, featuring Oswalt's 7-year-old daughter, Alice:
Get ready, candidates of the 2036 election — you may have met your moderator match.