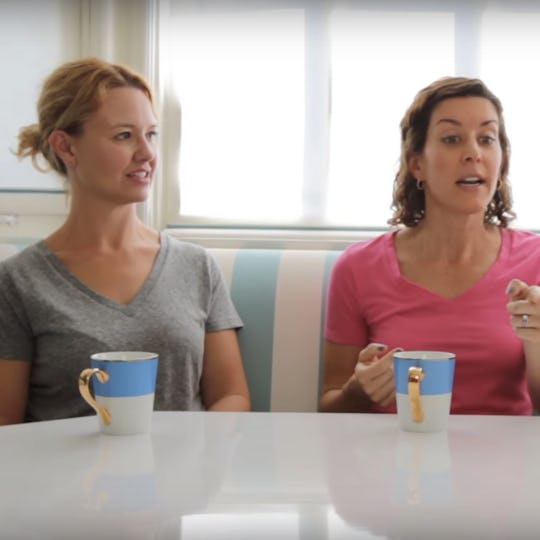 This Is What It Would Sound Like If Moms Told Jokes Like Their Kids — VIDEO
The fabulous sketch comedy moms at The BreakWomb — the women who gave us that hilarious video about what it would be like if moms talked to their friends the way they speak to their kids — are back with another hilarious examination of the insanity that is childhood behavior. And again, they did not disappoint. These women are genuinely very funny and I kinda hope they never stop making videos that point out the more absurd aspects of being a mom and dealing with kids.
You've heard children regurgitate jokes before, right? It takes them a solid five minutes to get through what would be a 30-second joke and they mix up phrases and get completely confused and it ends up being less of a funny and more of a perplexing quandary. (In their defense, humor is hard. I'm not funny either. But in their not-defense, you don't see me trying to tell jokes, do you? Stick to what you're good at, kiddo.) You nod your head and laugh when you're supposed to but it's just, well, kind of an odd exchange.
So, what would it be like if mothers told jokes to their friends the same way their children tell jokes to them? 
Thanks to The BreakWomb, we know that, first and foremost, it would be straight-up hilarious. And a little awkward. And kind of weird.