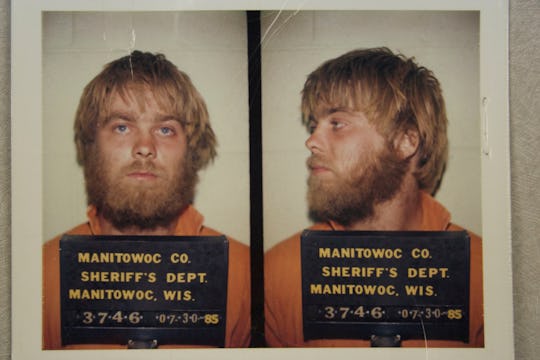 Netflix
This 'Making a Murderer' Rap, By Brendan Dassey's Brother, Is What Fans Need
To say Netflix's crime docu-series, Making a Murderer is addictive would be an understatement. It's become a cultural phenomenon, part of the canon, something lots of people can all talk about, something that polarizes, galvanizes, inspires massive petitions to the government and love notes to Steven Avery's impassioned law team. It has also inspired some musical responses, one of which is by Brendan Dassey's own half-brother, Brad. His new Making a Murderer rap could become a fan anthem. A fanthem, if I may.
The rap, called "They Didn't Do It," cuts right to the chase. Brad, a self-described "indie Christian rapper" defends his brother's innocence to the rhythm of a steady, MC Hammer-worthy baseline. The opening lyrics, "Yeah, injustice/slammed in the face of two innocent people" has some awkward moments, syllabically, but the passion is there. The real highlight of this rap, though, is the chorus, which I must admit is pretty catchy. Brad yells, "They didn't do it, they didn't do it/Come to your senses, everything's just foolish/ Things clearly showed that it was just a joke/Cops were only there to just prod and poke/Not a fair trial, not a fair game/Whole thing's whack, just a lyin' shame."
In an interview with The Daily Beast, Brad Dassey told reporters that he wrong the song hoping that one day his brother and Avery could get out and celebrate to it:
It's more of a victory song to the better days ahead, because I just had a dream the other day that [Brendan and Steven] were out, and there was going to be a massive party and people all over the globe were going to come down and celebrate.
If there were a massive party, Brad should headline it. Instant stardom. This protest rap is unique because it's coming from within the Dassey family, but it's not the only song inspired by the Avery and Dassey cases. The Arcs, the latest brainchild of the Black Keys' Dan Auerbach, recently released their own Making a Murderer tune.
After binge-watching the show the band decided to stay up and binge-write, record, and master "Lake Superior" over the course of two days. All proceeds from the song will go to the Innocence Project, which works to exonerate the wrongfully accused, and provided some much-needed assistance to Avery. Stylistically, this song couldn't be more different from Brad's, but the sentiments are the same. Auerbach's crafted a foggy atmosphere out of synths and over that confusion he sings, "On a stretch of sand, sweet northern breeze/Manitowoc put Avery on the beach." He goes on: "Your alibi, will never do/When the whole town's got it out for you."
Given the way Making a Murderer has captured viewers' attention and made conspiracy theorists of fans all over the world, surely there are more songs, ballads, raps, and spinoffs out there. Compilation album, anyone?
Image: Making a Murderer/Netflix