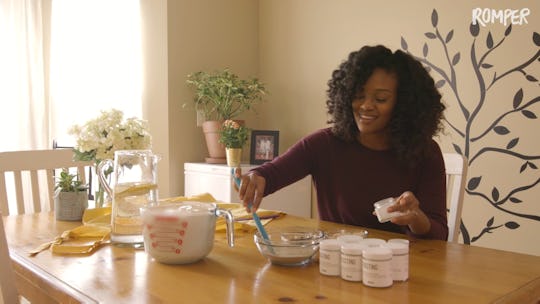 Courtesy of Spry & Mighty
This Mom Started The Coolest Natural Beauty Brand From Her Home
Keli Smith is one of those moms who, once you hear her story, can make you feel simultaneously exhausted at the idea of juggling as much as she does, and also inspired to pursue just as much. The Chicago-based mom of four founded the vegan beauty and skincare brand KAIKE back in November 2015, and ever since then her growing business (that she runs from her living room) has become part of her day-to-day routine as a mom and as an entrepreneur.
Inspired to create KAIKE after suspecting that her natural hair products could be to blame for her frequent migraines, Keli has worked hard to expand her business into a brand that encourages women to celebrate their natural beauty. Now, her four kids happily volunteer to help her create new products, and they'll even offer to help mom out by starting the washer and dryer from time to time.
To find out exactly how she manages to balance a thriving company alongside her everyday tasks as a mom, we partnered with GE Appliances to get a quick tour of Keli's home office, and also find out what her words of wisdom are for her fellow moms who are hoping to start their own business. Check out the video below, and be prepared to feel inspiration for days.
This post is sponsored by GE Appliances.