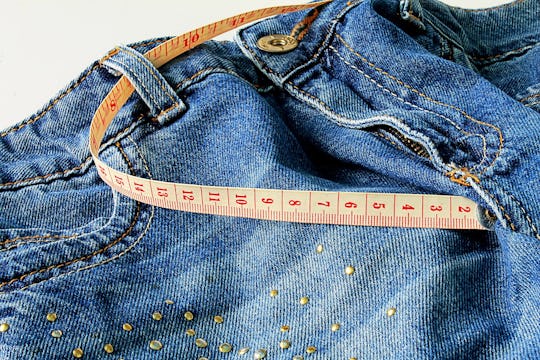 Pixabay
This Mom's Body-Positive Message After She Was Shamed For Wearing Shorts Is So Important
When Brynne Huffman went out to run errands recently, she probably didn't expect much to happen. (I mean, nothing ever happens to me when I go out to buy groceries or mail packages at the P.O.) But while Huffman was at a UPS store — her second destination that day — everything changed, because Huffman was shamed for the shorts she was wearing. She said she was nervous about wearing the shorts because she doesn't have the kind of body "traditional beauty standards" find beautiful, because she has cellulite. But she wore the shorts anyways. Unfortunately, her fears were confirmed when she was told by a complete stranger that she should "rethink" her outfit. But her response was brilliant. Huffman, a mom, wrote an important, body-positive message on Facebook, which was later shared by Love What Matters:
My second errand of the morning was a drop off at the UPS store. I stood in line between two women. Woman #1 in front of me was about sixty. As I took my place in line behind her, she smiled and complimented me on my tan and my hair...[in] the spirit of paying it forward, I turned to Woman #2 behind me and smiled. Woman#2 was probably about 30-35, very attractive, about a size 8, wearing a shirt that says "COEXIST". She says: 'Your hair really is amazing.' ::cocks head to side:: 'You should probably rethink the shorts though.' I turned around and ignored her..[but] all I wanted to do was go home and change my clothes.
But that guttural response — the thought that she should be ashamed and should change — made Huffman angry, and it became the catalyst for sharing her story:
Listen, people.
Especially women.
Plus sized doesn't necessarily mean unhealthy.
Plus sized doesn't necessarily mean lazy.
Plus sized doesn't mean ugly or undesirable or untalented or uncoordinated or LESS. THAN. HUMAN.
Huffman added:
Women. Do not tear each other down.
Celebrate each other.
Every day.
And Huffman is right. People should be supportive and empathetic of one another. Women should come together, but there are countless of stories just like Huffman's — stories of women shaming other women for their weight, for their personal decisions, for their romantic decisions, for their educational and employment decisions, and for their parental decisions. (Hell, the "mommy wars" are so contentious that I could write a whole damn piece on them, and them alone.)
So today, let's learn something from Huffman's story. Instead of putting other women down, everyone should help lift them up. Instead of criticizing other women, women should support them. Let women celebrate their successes, and commend their strength. And let women honor all women, all moms, all people, and all body types, because no one should feel ashamed for wearing a pair of shorts.