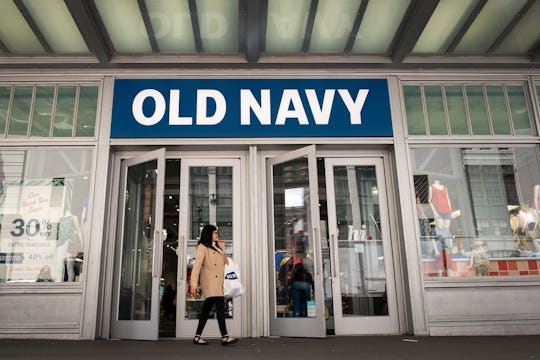 Drew Angerer/Getty Images News/Getty Images
OMG, Old Navy's Current Back-To-School Sale Means $5 Kid Tees & $12 Backpacks
As a child, back-to-school shopping used to be my favorite part of the summer. My poor parents had a fashion-obsessed monster on their hands — at one point, I kept a log of every outfit I wore to school, determined never to repeat an outfit too soon. Like I said, my poor parents. Even if your child isn't insane, it's always nice to get some new clothing for the new school year. Thankfully, one store is doing us a big financial favor. Old Navy is having a major sale right now, and kids' clothing is super cheap.
After Amazon Prime Day and the Target One-Day Sale, I know your online shopping stamina may be running low. However, when I say that some of this Old Navy clothing is cheap... I mean cheap. We're talkin' $5 T-shirts, $8 shorts, and $12 dresses, with up to 50 percent off new arrivals and a whopping 75 percent off clearance items. And the sale isn't just on clothing — grab a new backpack and a pair of gym shoes while you're at it. And then, once you're sure your precious child is all set for the first day of school... mosey on over to the women's section, because mom deserves a few reasonably-priced treats, too.
If you don't feel like scrolling through all of the sale items, these are a few of my favorite "Sale into School" steals from Old Navy right now.