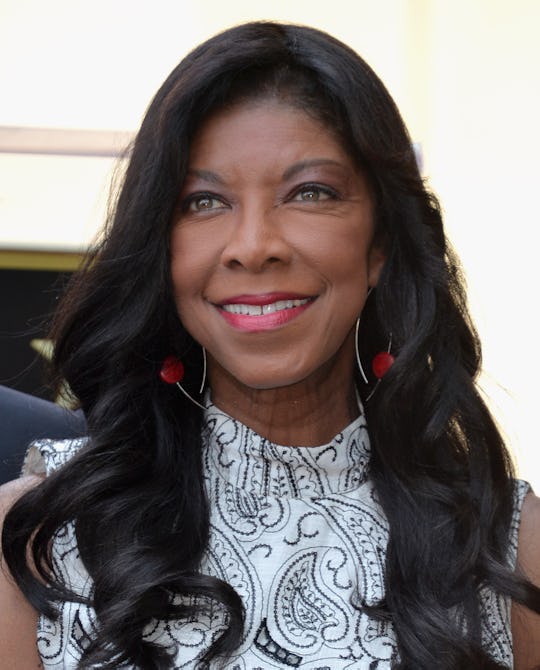 This One Natalie Cole Performance Proves She Was An R&B Legend In Her Own Right — VIDEO
On Friday, news broke of a great loss: Natalie Cole — award-winning singer and the daughter of music icon Nat King Cole — died at 65. Although she struggled with addiction early in her career, she sought treatment in the '80s and went on to become not only on of the most recognizable voices in the music industry but a true legend. Artists with musician parents often see their talent dismissed as belonging to their progenitors, something borrowed rather than owned, but in one performance in particular, Natalie Cole proved she was an R&B powerhouse in her own right.
Cole's career began with the release of her first album, Inseparable, in 1975, and it was good — really good. In fact, one of the singles from that album, "This Will Be (An Everlasting Love)," became an instantaneous hit. That same year Cole earned a pair of Grammys — one for Best New Artist and one for Best Female R&B Performance — and a second single, "Inseparable," also became a chart-topper.
Her career only went uphill from there: In 1976 she released her second album Natalie, and in 1978 she had her first platinum record with the release Unpredictable, her third album. She won nine Grammys over the course of her life, two NAACP awards — an honor presented to acknowledge outstanding people of color in film, television, music, and literature — and earned the Society of Singers Lifetime Achievement Award in 2010. But the real proof of Cole's superstar status (as if everything before it hadn't more than cemented that) was a 1992 concert she gave performing the songs in her best-selling album 1991 Unforgettable...with Love, in which Cole sang songs her famous father recorded decades after his death.
Because it was during this concert Natalie Cole truly stood out. Although she sang her father's words, the audience heard her voice. She appeared small, but she sang loud — and stood tall — and it was in this moment she truly made herself "unforgettable."
Unforgettable...With Love spent five weeks at number one on the pop charts, sold more than 14 million copies worldwide, and won six Grammy Awards.
As Rev. Jesse Jackson tweeted Friday:
Image: Alberto E. Rodriguez/Getty Images