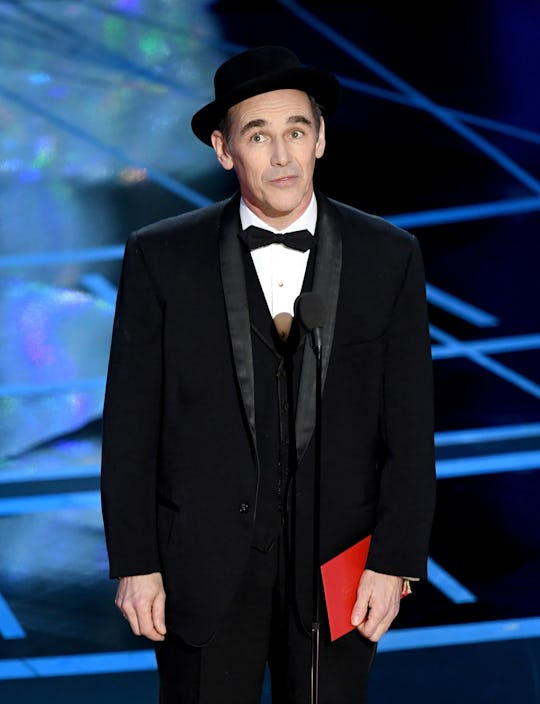 Kevin Winter/Getty Images Entertainment/Getty Images
This Quote From The Oscars Is Powerful
Aside from talking about who's wearing who and how to get in shape for the red carpet, many stars have been using this year's awards shows to make strong statements about important issues. At the 89th Annual Academy Awards, for instance, this one quote from the 2017 Oscars took a moment to make a powerful statement about gender equality in society, and women on social media are applauding it.
Emma Gray, executive women's editor for The Huffington Post, caught the moment when actor Mark Rylance, winner of last year's best supporting actor Oscar, took the podium to hand out the award for best supporting actress. While he was on stage, Rylance said that opposition in society leads to great performances, adding that women are really good at handling it.
"Opposition is really good in society... Sometimes, the most supportive thing is to oppose. Something women seem to be better at than men, is opposing without hatred," Rylance said at the Oscars on Sunday night before handing Viola Davis the best supporting actress award for her performance in Fences.
And he's completely right. Considering the current political climate and what seems like a never-ending gender gap, Rylance's statement is essentially how women operate in a nutshell.
Social media was all over this sentiment, calling it a "powerful mantra" and saying all Americans should adopt this mentality.
Especially right now, we are all reminded of the prominent existence of opposition in our society and that a lot of it is filled with hatred. Yet the most effective way to fight back against all of the hate in the world is to replace the hate with something effective. And that's something that women acquire as a finely tuned skill over many years of facing things like "that's not sexist" or "you're not good enough."
There are a lot of reasons why you're hearing the word "opposition" lately. Whether it be President Donald Trump's temporary immigration ban, his administration's plans to defund Planned Parenthood, or where he stands on equal pay and opportunities, there are a lot of reasons why people are not seeing eye to eye. But, like Rylance said, "sometimes the most supportive thing is to oppose."
It's a powerful message that broke away from the typical award show chatter. Rylance's quote spoke volumes about a lot of issues women and marginalized people currently face, touching on gender equality and how to win the battle without using hate as a way to get there.