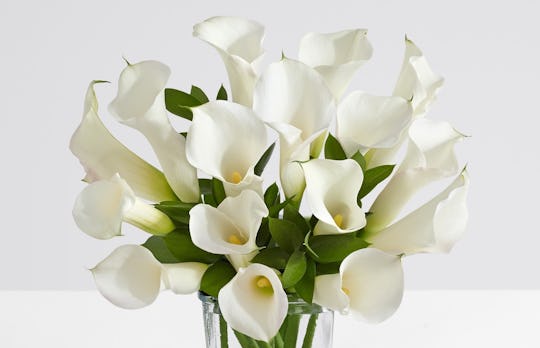 ProFlowers
Get 4 Gifts For $24 At ProFlowers's Mother's Day Sale With This Special 20% Off Code
The last thing you want to do on Mother's Day is have to rush out to the store to try to find something to convey your appreciation. Gifting is no easy task on Mother's Day when you haven't thought ahead — and a whole lot of other people find themselves in the same situation each year. Instead, you should use your clicking finger to order up a pretty bouquet. and we're going to tell you exactly what to get at the ProFlowers Mother's Day sale, that will definitely make your mom smile.
Flowers are the quintessential Mother's Day gift, but you need to trade in the grocery store flowers for something more spectacular on Mother's Day, and ProFlowers has some great options. From irises to orchids, the special Mother's Day sale includes some of their bestsellers. And to add even more fuel to the fire, ProFlowers is offering 20 percent off for Romper readers! On orders over $29, use the promo code romper at checkout to claim your discount and make your mom, your partner's mom, and any other mom in your life smile this Mother's Day. The code will work now and ends on May 31, so you can tick to-do off your list with time to spare.
One of the biggest benefits of ordering from ProFlowers is that most of their bouquets will come in bud form, so your mom will get to enjoy them opening up over a few days, and then appreciate them for at least a week after.
Here are a few of the best discounts from the ProFlowers Mother's Day sale that are sure to put a smile on any mom's face.