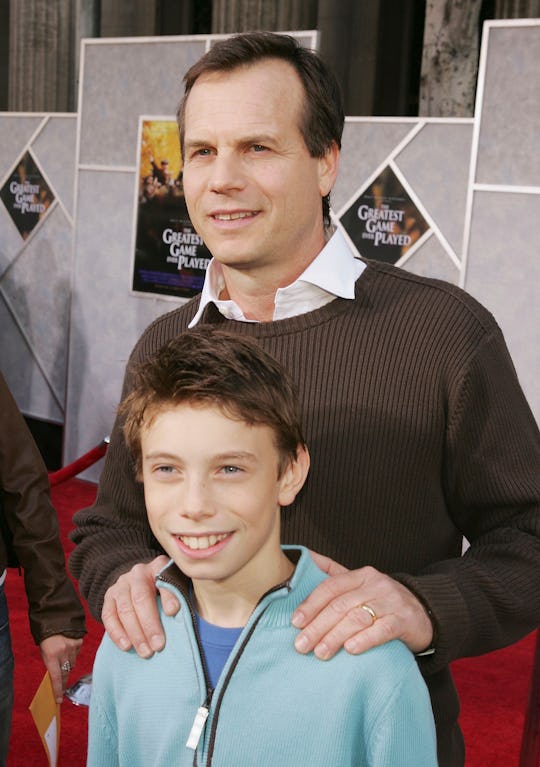 Kevin Winter/Getty Images Entertainment/Getty Images
Bill Paxton's Wise Advice To His Son
On Sunday, beloved actor Bill Paxton died due to complications from surgery. Paxton might not have been an Academy Award winner, but his decades spanning career and knack for starring in some pretty great movies made him one of the most prolific actors in Hollywood and loved by many. While he may have flown under the radar from time to time, this quote about Bill Paxton from his son shows exactly what kind of person he was — and exactly why he will be missed.
At 61 years old, Bill Paxton left behind a wife of 30 years, Louise Newberry, and two children, James and Lydia Paxton, according to People. Paxton had a lot of experience in the industry, in which he had worked since the 1970s — and when son James began his own acting career, Paxton had plenty of advice to share with him. In an interview with toofab last October, James opened up about his family, sharing just what kind of person Paxton was and how his father would eventually be remembered both inside and outside of Hollywood:
One thing my dad taught me is I learn everybody's name on a film set, everybody, as fast as I can. You become this crazy kind of weird family. That's something that I learned and that I think is very important.
This kind of personality that Bill Paxton possessed — this gratitude and ability to make friends and family out of others so easily — shows just why so many celebrities and colleagues are mourning his death. Paxton passed that lesson down to his 22-year-old son as well, who currently stars in the USA Network series Eyewitness.
The father and son were obviously close as well: In an interview with Entertainment Weekly, James shared his father's reaction to him landing the role in Eyewitness and becoming an actor in Hollywood, saying:
... He never discouraged me from the business but kind of warned me and said, "You know, you might want to reconsider. It's a hard, hard life and a hard business to crack." He always knew I could do it. But he couldn't believe it at first. He was so over the moon. It was such a great feeling I almost cried. I hate to get emotional but it was almost my way of telling him, "I could do this. You don't have to worry about me. I can do this on my own."
Those looking to see the father and son's bond play out onscreen will have the opportunity to do so, soon. According to People, James will guest star in the upcoming eighth episode of Bill's CBS series Training Day, which aired its fourth episode last week.